Culinary Ideas and Recipes
Looking for inspiration to cook delicious meals at home? Our culinary recipe website offers a wide selection of diverse dishes, from desserts to main courses and appetizers. Join our community and enjoy the best recipes from top chefs around the world.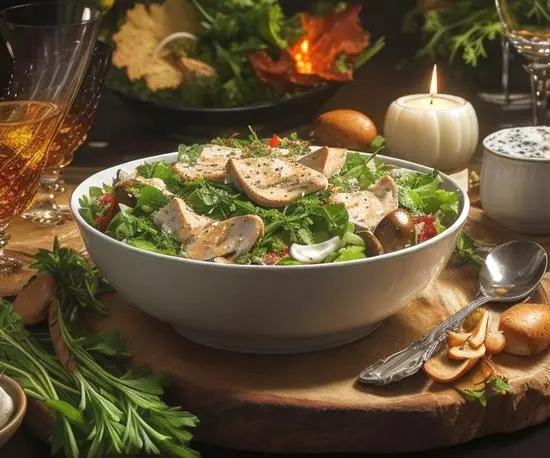 0
40m
The "Leaf Fall" salad is a delicious and beautiful dish, perfect for a festive table. The combination of chicken, mushrooms, hard cheese, and mayonnaise makes it incredibly flavorful and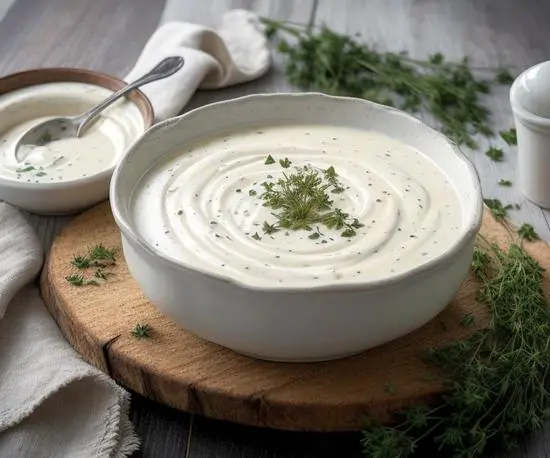 0
15m
Creamy White Sauce is a delicate and creamy sauce that's perfect for pasta, vegetables, meat, or fish. Made from fresh cream, butter, and spices, this sauce adds a refined taste to any dish. It's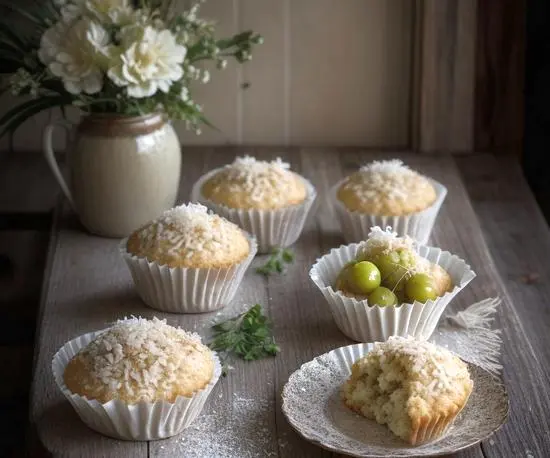 0
40m
Cottage Cheese-Coconut Muffins with Gooseberries combine the softness of cottage cheese, the exotic touch of coconut, and the tang of gooseberries. These muffins are perfect for morning tea or an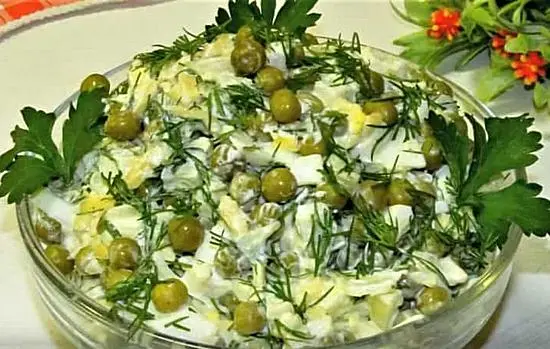 0
40m
Potato salad with peas, radishes, carrots, and cucumber is a hearty and delicious salad suitable for any table. Boiled potatoes, fresh vegetables, and creamy mayonnaise create a harmonious taste that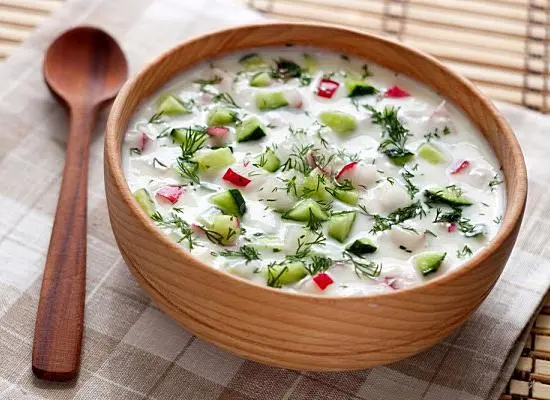 0
40m
Okroshka with sparkling mineral water is a refreshing cold soup, perfect for summer days. It consists of fresh cucumbers, radishes, green onions, and dill, as well as potatoes, eggs, and boiled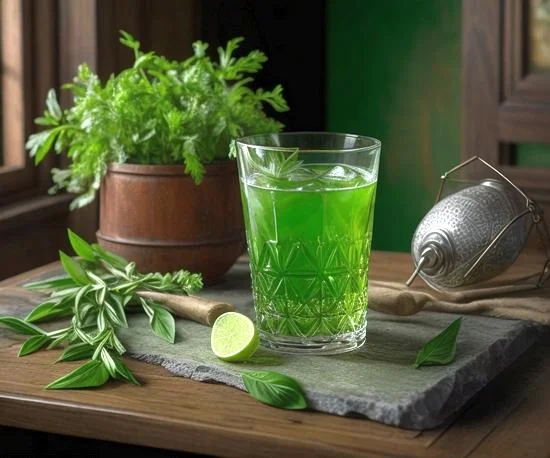 0
4h 30m
Tarkhun is a refreshing Georgian drink made from fresh or dried tarragon leaves. This recipe includes detailed instructions on preparing a tarragon syrup, which is then mixed with carbonated water to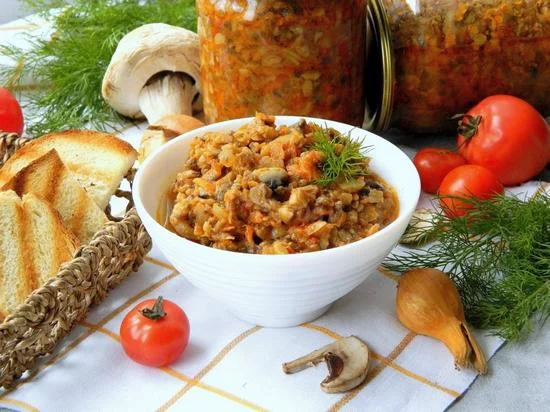 0
1h 5m
Mushroom caviar made from champignons is a tasty and aromatic appetizer, perfect with bread or main dishes. A simple recipe with step-by-step instructions for home cooking.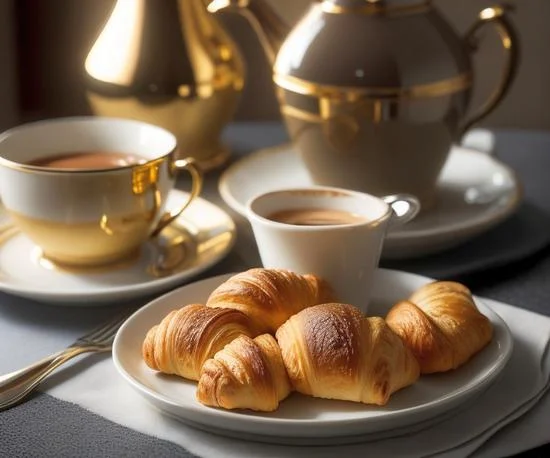 0
4h 30m
Croissants are delightful flaky pastries with a tender buttery taste. They're crispy on the outside and soft on the inside. This step-by-step recipe will teach you how to make croissants at home like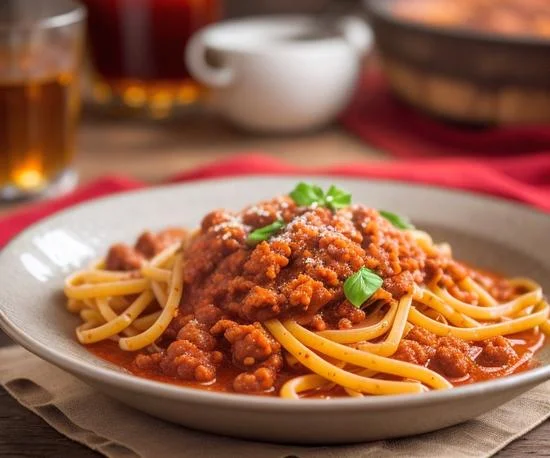 0
1h 15m
Bolognese Pasta is a delightful dish made with spaghetti and a meat sauce cooked with beef, pork, and tomatoes. Perfect for a family or friends' dinner.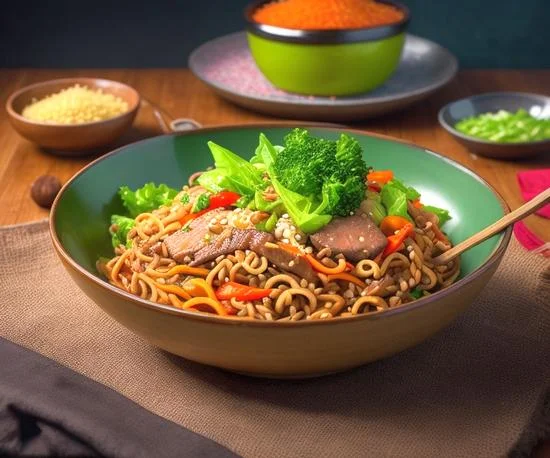 0
30m
Yakisoba is a classic Japanese dish consisting of stir-fried noodles, meat, and vegetables. In this recipe, we use buckwheat noodles, giving the dish a unique taste and nutritional value. Serve hot,
Welcome to our culinary recipe website! Here you will find a variety of delicious dishes that you can prepare at home.
We have gathered the best recipes from different cuisines around the world, from Italian pasta and French ragout to Thai curry and Japanese sushi. Our collection includes over 1000 recipes, each accompanied by a detailed step-by-step description and photos.
We constantly update our collection, adding new recipes and ingredients to help you expand your culinary experience and surprise your loved ones with new dishes.
On our website, you will also find useful tips and recommendations on how to choose, prepare, and store food. We also focus on healthy eating and offer alternative recipes for people who are mindful of their health.
Don't forget to subscribe to our newsletter to receive notifications about new recipes and promotions. We hope that our website will become your reliable assistant in culinary creativity and cooking delicious food.