Turkey Mince Schnitzel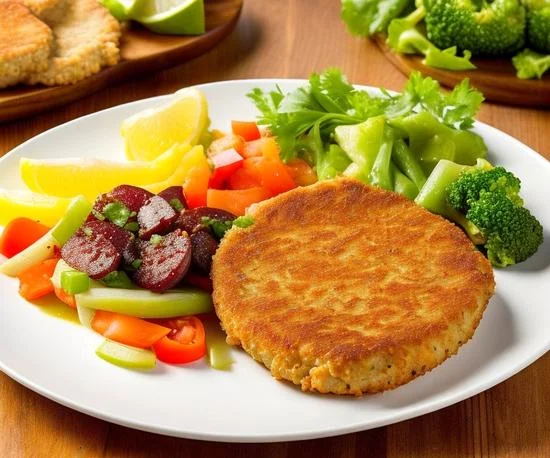 Prepare a delicious and juicy turkey mince schnitzel with our step-by-step recipe. This is a simple and nutritious dish that can be served with your favorite side dishes or vegetables. Perfect for lunch or dinner.
Ingredients
Turkey mince - 500 g, 
Onion - 1 pc., 
Garlic - 2 cloves, 
Breadcrumbs - 100 g, 
Milk - 50 ml, 
Egg - 1 pc., 
Salt - to taste, 
Pepper - to taste, 
Vegetable oil - for frying
30m
cooking
time
4
number
servings

Recipe Difficulty: Easy
How to Make Turkey Mince Schnitzel
Preparation of ingredients: Dice the onion. Crush the garlic. Soak the breadcrumbs in milk and let them soften a bit.
Preparation of the mince: In a large bowl, mix the turkey mince, diced onion, crushed garlic, egg, salt, and pepper. Add the breadcrumbs soaked in milk and mix all the ingredients well.
Forming the schnitzels: Divide the mince into equal parts and form schnitzels from them. If the mince sticks to your hands, you can wet them with water.
Frying the schnitzels: Heat a pan with vegetable oil. Fry the schnitzels on each side until golden brown, about 4-5 minutes on each side.
Serving the dish: Serve the schnitzels hot, with your favorite side dishes or vegetables.
Enjoy your meal!
Nutrition Facts (per serving)
Calories: 350 kcal 
Protein: 25 g 
Fat: 15 g 
Carbohydrates: 20 g

0

18 Jun