Pasta Recipes
If you're looking for inspiration for pasta dishes, our culinary recipe website is the perfect place to visit. We offer a variety of delicious pasta recipes, from classic dishes like spaghetti Bolognese and lasagna, to exotic ingredient combinations that will surprise your taste buds.

Our pasta recipes are suitable for any situation, whether it's a family dinner, a festive meal, or even a quick lunch in the office. We also offer plenty of options for vegetarians and vegans, as well as recipes that can be easily adapted to any diet.

All of our recipes come with detailed instructions and colorful photos that will help you create the perfect dish. We also provide useful tips and tricks for cooking pasta to ensure your dish is top-notch.

So if you're looking for tasty and diverse pasta recipes, visit our culinary recipe website and find your new favorite dishes!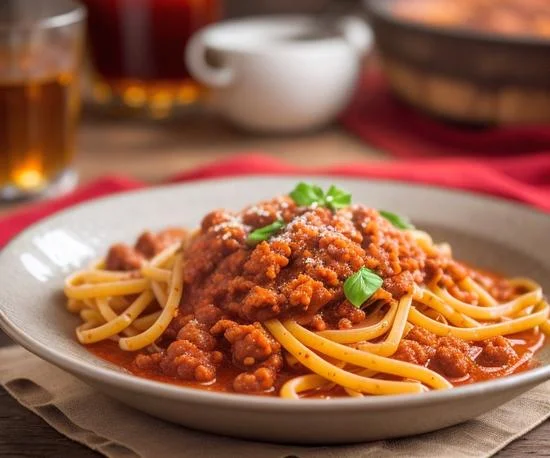 0
1h 15m
Bolognese Pasta is a delightful dish made with spaghetti and a meat sauce cooked with beef, pork, and tomatoes. Perfect for a family or friends' dinner.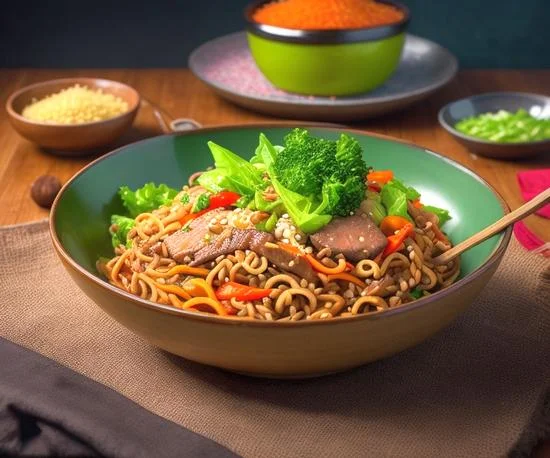 0
30m
Yakisoba is a classic Japanese dish consisting of stir-fried noodles, meat, and vegetables. In this recipe, we use buckwheat noodles, giving the dish a unique taste and nutritional value. Serve hot,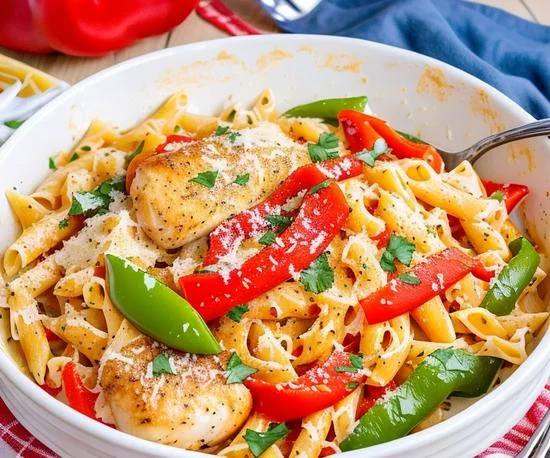 0
25m
This dish combines tender chicken breast, al dente pasta and sweet bell pepper. Pan-frying gives the chicken a delicious crust. Garlic and oregano add aroma while the pepper provides a pop of color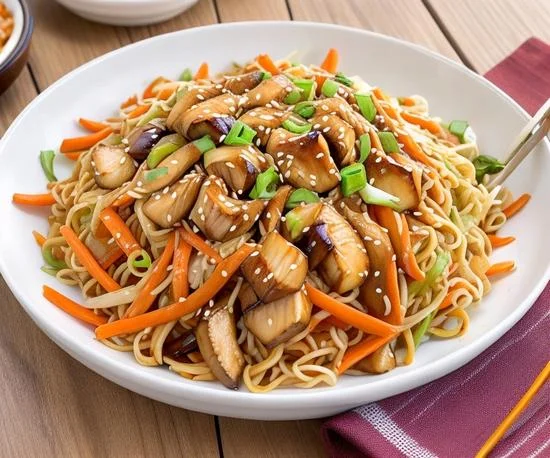 0
30m
Panda Express style Chow Mein is a delightful dish that combines tender chicken, crunchy vegetables, and flavorful noodles. All stir-fried together with soy sauce, creating a rich and savory taste.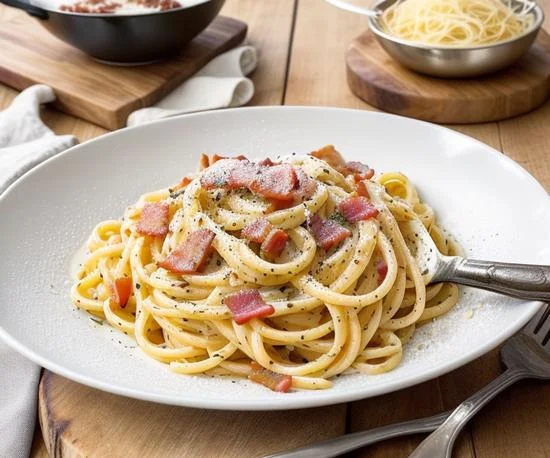 0
30m
Classic Carbonara is a wonderful Italian dish that combines simplicity and fantastic flavor. The recipe is based on spaghetti, bacon, egg yolks, and parmesan. The dish is quick and easy to prepare,

0
30m
Spaghetti with mushrooms is a simple and delicious dish that you can prepare at home. The combination of fragrant mushrooms, creamy sauce, and al dente spaghetti creates a unique flavor. This recipe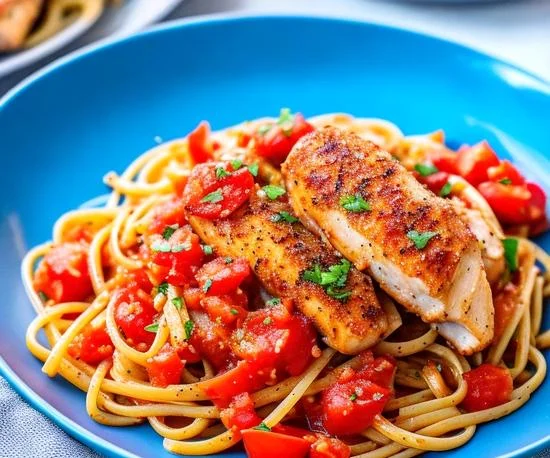 0
40m
Bruschetta Chicken Pasta is a delicious and hearty dish that combines the best elements of Italian cuisine. Chicken cooked with garlic and herbs is paired with pasta, generously covered with a sauce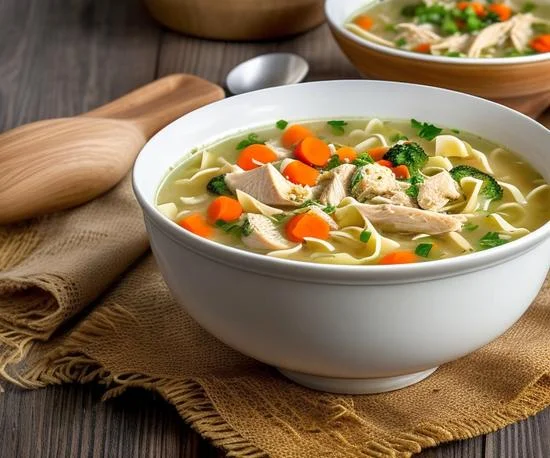 0
40m
This chicken noodle soup recipe is the perfect solution for a family dinner. The dish is quick and easy to prepare, and the result will delight you with its rich taste and aroma. You will need simple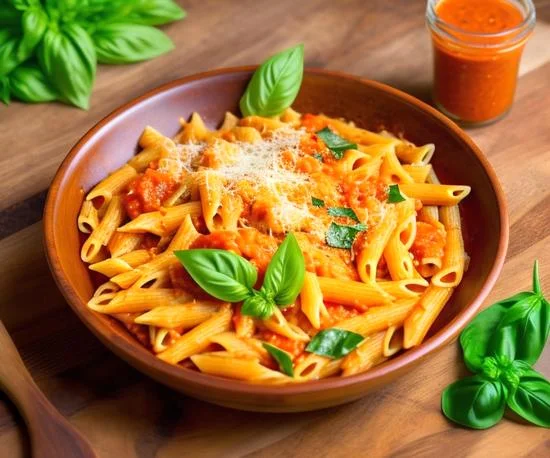 0
30m
Penne alla Vodka is a classic Italian dish that combines delicious penne pasta, a tomato and cream sauce, and a hint of vodka. This recipe provides a detailed guide on how to prepare this dish at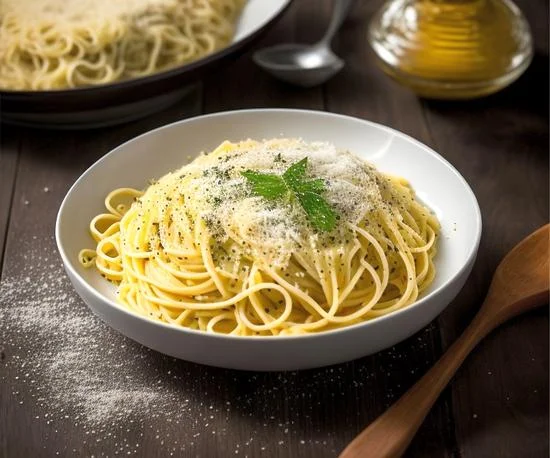 0
30m
Prepare a homemade version of the beloved dish Pasta Roni with our detailed recipe. This is a simple and tasty dish that is perfect for dinner. Spaghetti seasoned with herbs and Parmesan cheese will