Mushroom Dishes
Welcome to the "Mushroom Dishes" collection on our culinary website! This unique collection offers a variety of recipes inspired by natural and aromatic mushrooms. From simple and quick dishes to more complex and exquisite ones, you'll find ideas for all occasions, from everyday lunches to festive dinners.
Our mushroom recipes are diverse and cater to both vegetarians and meat lovers. By using different types of mushrooms such as button mushrooms, chanterelles, porcini, shiitake, and many others, you can create dishes with unique flavors and textures.
Get ready to immerse yourself in a world of amazing flavors and aromas with the "Mushroom Dishes" collection! Be inspired and create wonderful dishes in your kitchen with us!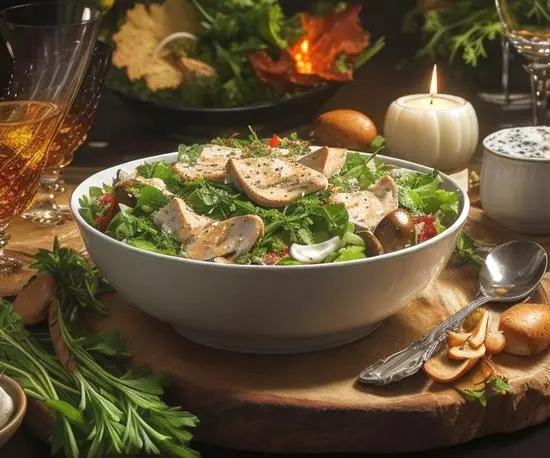 0
40m
The "Leaf Fall" salad is a delicious and beautiful dish, perfect for a festive table. The combination of chicken, mushrooms, hard cheese, and mayonnaise makes it incredibly flavorful and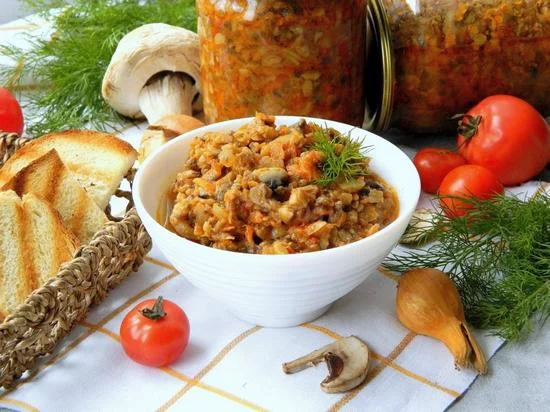 0
1h 5m
Mushroom caviar made from champignons is a tasty and aromatic appetizer, perfect with bread or main dishes. A simple recipe with step-by-step instructions for home cooking.

0
30m
Spaghetti with mushrooms is a simple and delicious dish that you can prepare at home. The combination of fragrant mushrooms, creamy sauce, and al dente spaghetti creates a unique flavor. This recipe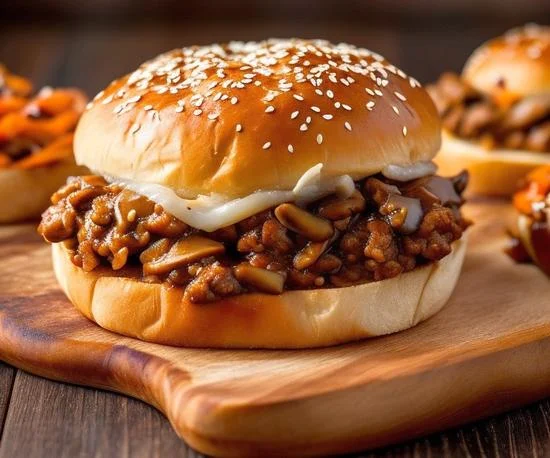 0
30m
Asian-Inspired Pork and Mushroom Sloppy Joes is a delicious dish that combines juicy pork, flavorful mushrooms, and spices. The dish is served in a hamburger bun, making it perfect for lunch or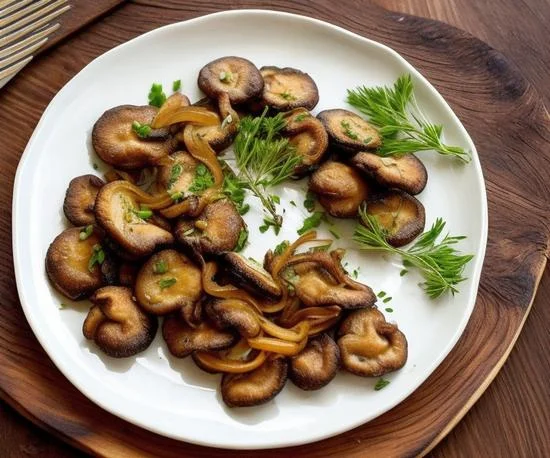 0
30m
This recipe for fried champignons with onions is the perfect solution for a quick and tasty dinner. The mushrooms and onions are fried to a golden brown, creating a unique aroma and taste.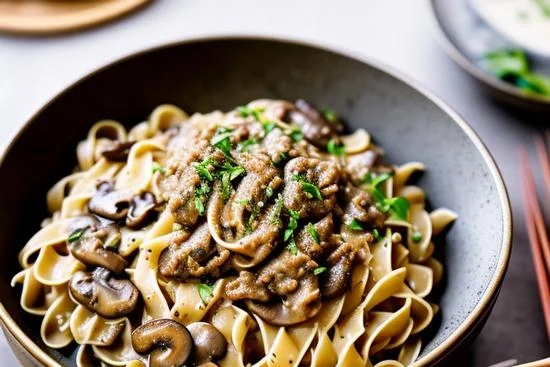 0
40m
Try this detailed step-by-step recipe for Ground Beef Stroganoff Noodles. Juicy meat, fragrant mushrooms, and creamy sauce perfectly combined with wide noodles. This recipe is sure to become a