Chicken Recipes
The "Chicken Recipes" category on our website offers a wide variety of dishes based on this popular meat. You will find recipes suitable for both a regular weekday dinner and a festive table.

We offer recipes for those who like to experiment with flavors, as well as for those who prefer traditional dishes. You can prepare chicken dishes in various ways, from fried and baked pieces to soups and stews.

Our recipes are suitable for both experienced chefs and beginners, as they are easy to follow and do not require special skills or complex preparations. We will also be happy to share tips on how to choose and store chicken meat properly.

Join our community of chicken lovers and discover new ways to prepare this versatile product!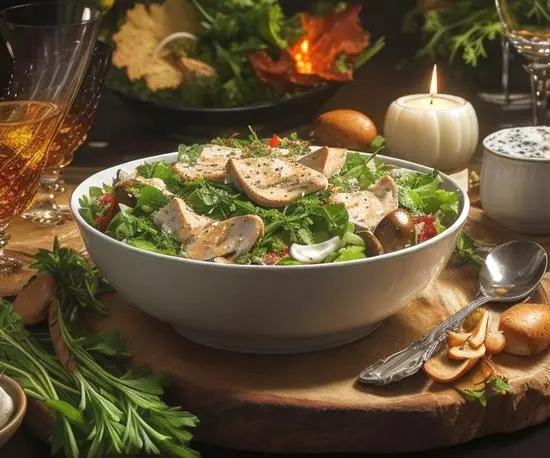 0
40m
The "Leaf Fall" salad is a delicious and beautiful dish, perfect for a festive table. The combination of chicken, mushrooms, hard cheese, and mayonnaise makes it incredibly flavorful and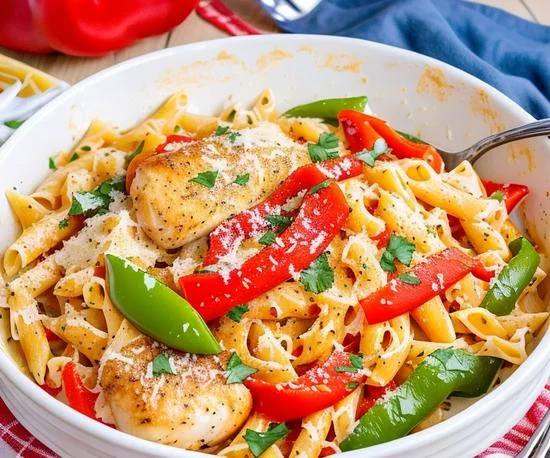 0
25m
This dish combines tender chicken breast, al dente pasta and sweet bell pepper. Pan-frying gives the chicken a delicious crust. Garlic and oregano add aroma while the pepper provides a pop of color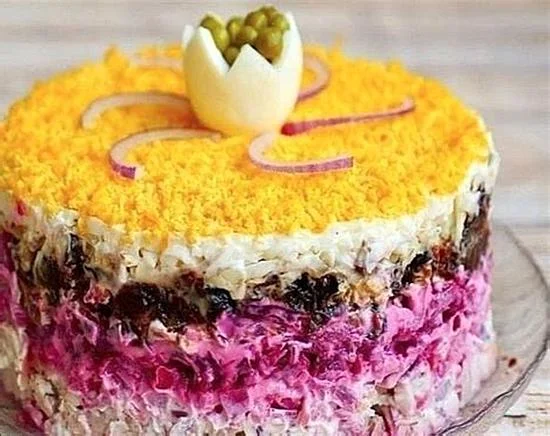 0
2h 0m
The "Graf" salad is a sophisticated dish that will adorn any table. The combination of chicken, beets, prunes, and eggs creates a unique taste, and the layered structure makes it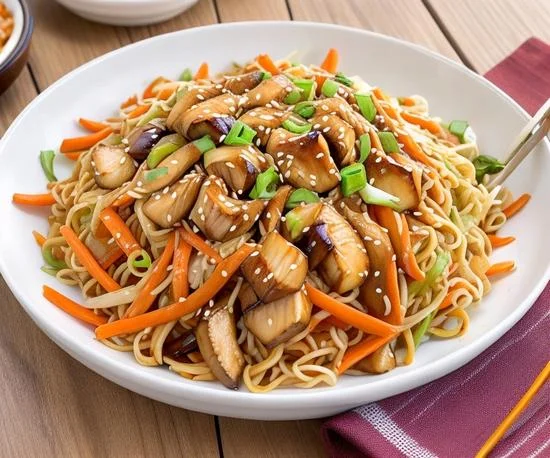 0
30m
Panda Express style Chow Mein is a delightful dish that combines tender chicken, crunchy vegetables, and flavorful noodles. All stir-fried together with soy sauce, creating a rich and savory taste.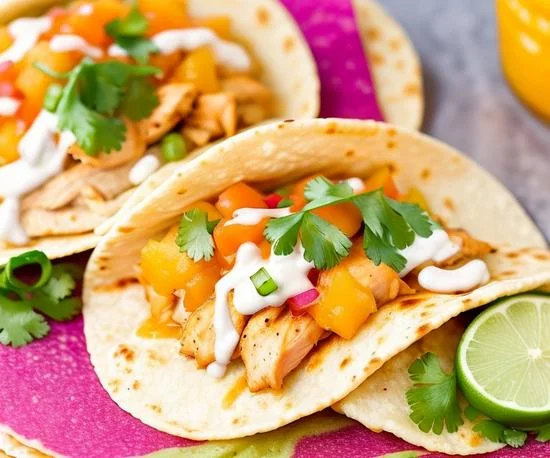 0
4h 35m
This recipe for Chipotle-Citrus Marinated Chicken Tacos will surely become your new favorite. Juicy chicken, infused with the flavors of chipotle, orange, and lime, is served on warm tortillas with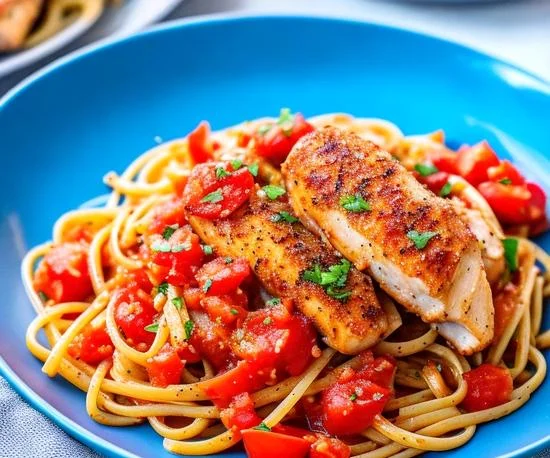 0
40m
Bruschetta Chicken Pasta is a delicious and hearty dish that combines the best elements of Italian cuisine. Chicken cooked with garlic and herbs is paired with pasta, generously covered with a sauce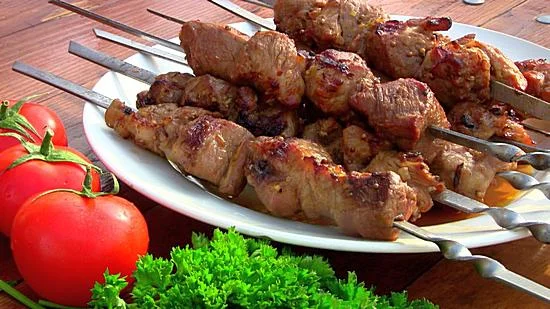 0
6h 0m
Classic Shashlik is a traditional dish cooked over an open fire. Our detailed step-by-step recipe will guide you to make the perfect shashlik from pork, lamb, or chicken. The meat is marinated in a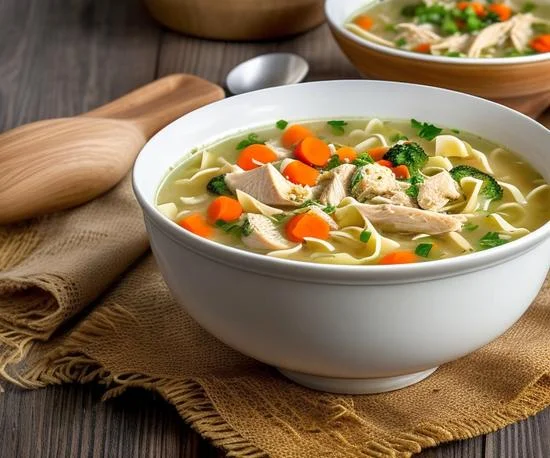 0
40m
This chicken noodle soup recipe is the perfect solution for a family dinner. The dish is quick and easy to prepare, and the result will delight you with its rich taste and aroma. You will need simple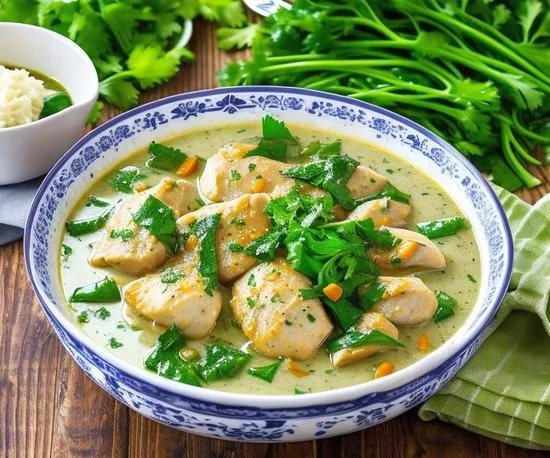 0
1h 0m
Gedlibzhe is a delicious and hearty dish of chicken stewed in sour cream. This recipe includes detailed instructions for preparation, from cutting the chicken to serving the dish. Serve Gedlibzhe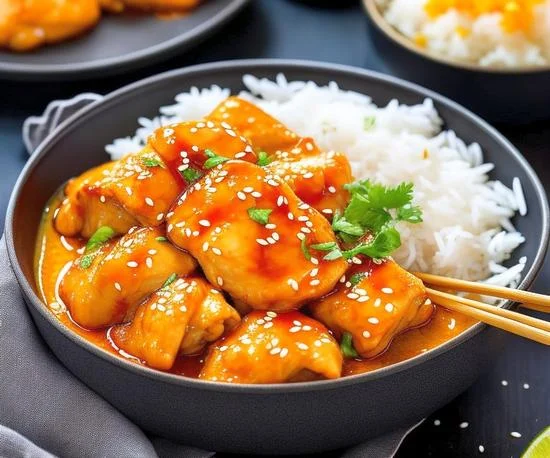 0
30m
Try this delicious and flavorful Asian Orange Chicken recipe. This dish combines juicy chicken fried to a golden brown and a sweet citrus sauce. Perfect for dinner with rice or noodles.