Pork Recipes
Rich flavor and versatility make pork a favorite ingredient in many dishes. In the "Pork Recipes" category, you will find a plethora of recipes for every taste: from simple and quick to more elaborate and labor-intensive.

We invite you to try various ways of preparing pork - fried, stewed, baked, boiled, and more. In this category, you will find recipes for popular dishes such as pork roll, stew, kebab, cutlets, charcuterie, pastrami, and much more.

In addition, we will share with you the secrets of the perfect pork marinade that will give it an incomparable taste and aroma. You will learn how to choose fresh meat and properly cut it to achieve the best results.

Thanks to our recipes, you will be able to easily and quickly prepare delicious pork dishes at home, surprising your loved ones and guests. Enjoy the unique flavor of pork and create unforgettable culinary masterpieces with us!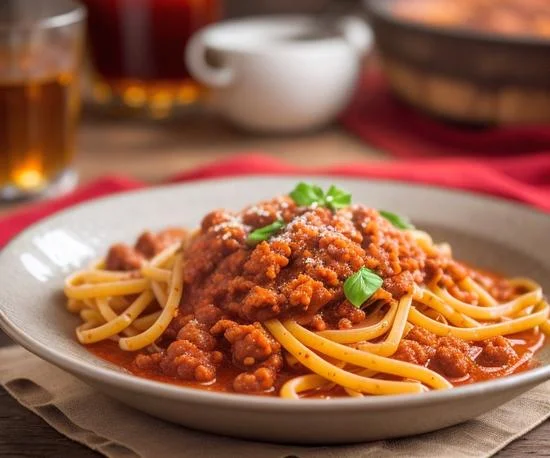 0
1h 15m
Bolognese Pasta is a delightful dish made with spaghetti and a meat sauce cooked with beef, pork, and tomatoes. Perfect for a family or friends' dinner.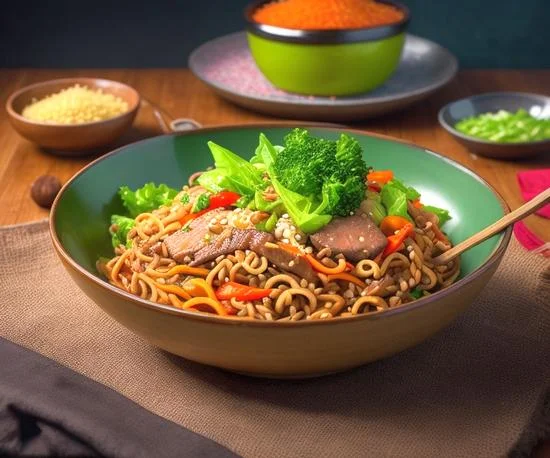 0
30m
Yakisoba is a classic Japanese dish consisting of stir-fried noodles, meat, and vegetables. In this recipe, we use buckwheat noodles, giving the dish a unique taste and nutritional value. Serve hot,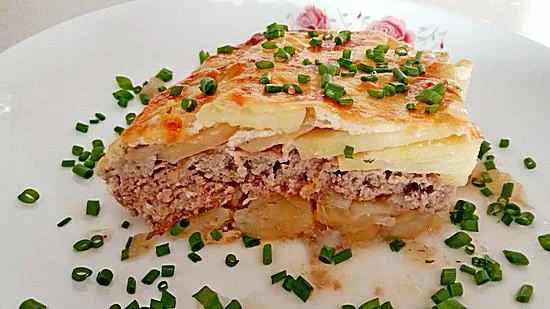 0
1h 30m
Try this delicious and hearty potato casserole with minced meat. It's the perfect dinner dish that's easy to prepare and sure to please the whole family. Potatoes, fried minced meat, cream, and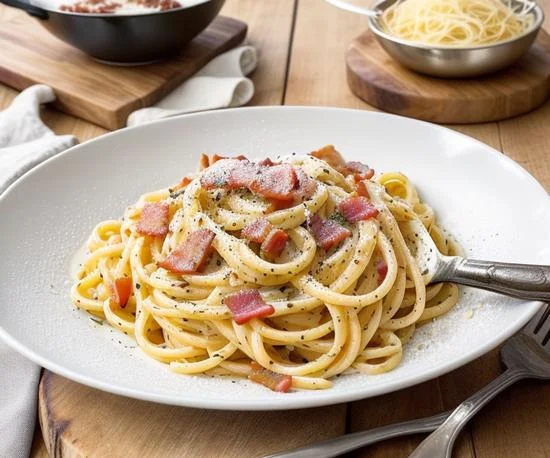 0
30m
Classic Carbonara is a wonderful Italian dish that combines simplicity and fantastic flavor. The recipe is based on spaghetti, bacon, egg yolks, and parmesan. The dish is quick and easy to prepare,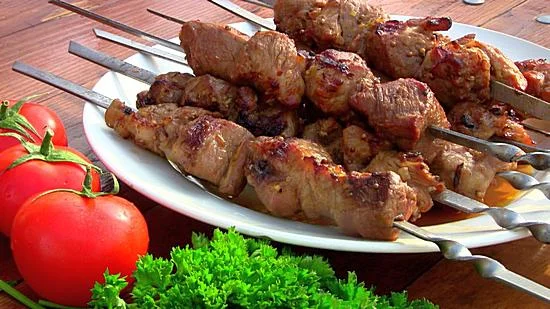 0
6h 0m
Classic Shashlik is a traditional dish cooked over an open fire. Our detailed step-by-step recipe will guide you to make the perfect shashlik from pork, lamb, or chicken. The meat is marinated in a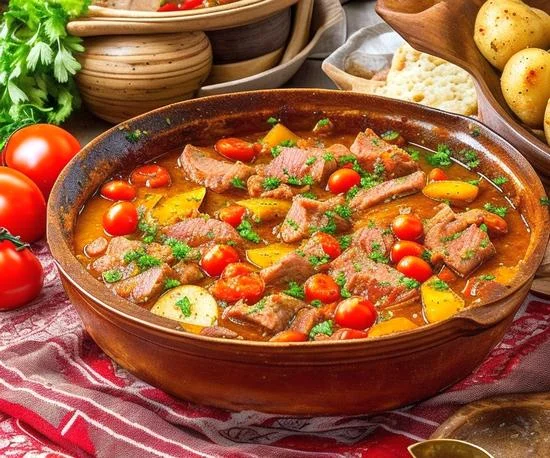 0
2h 0m
Chanakhi is a delicious and hearty dish from Georgia, traditionally made with lamb, but we offer a version with pork. The meat, fried vegetables, and spices are baked in clay pots, giving the dish a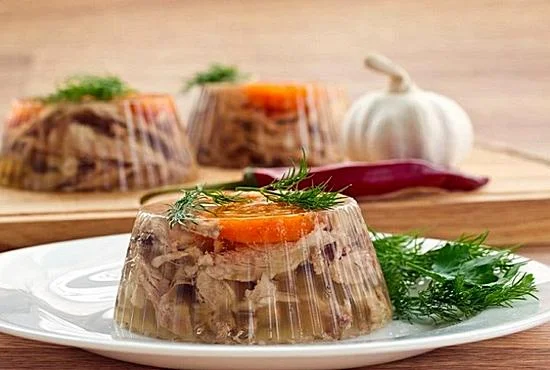 0
10h 0m
Pork and chicken aspic is a traditional Russian dish served cold. It is slow-cooked, allowing the meat to soak up the flavors and become tender. Perfect for a festive table.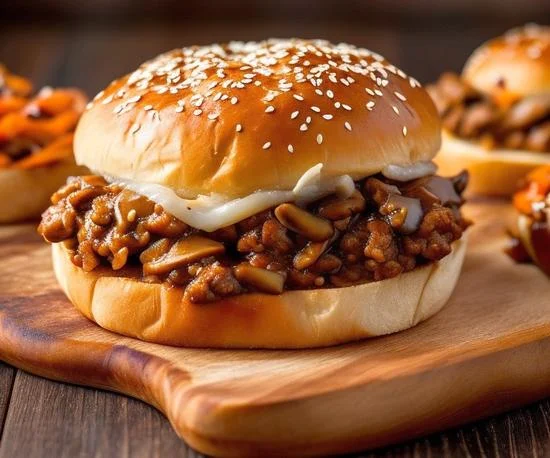 0
30m
Asian-Inspired Pork and Mushroom Sloppy Joes is a delicious dish that combines juicy pork, flavorful mushrooms, and spices. The dish is served in a hamburger bun, making it perfect for lunch or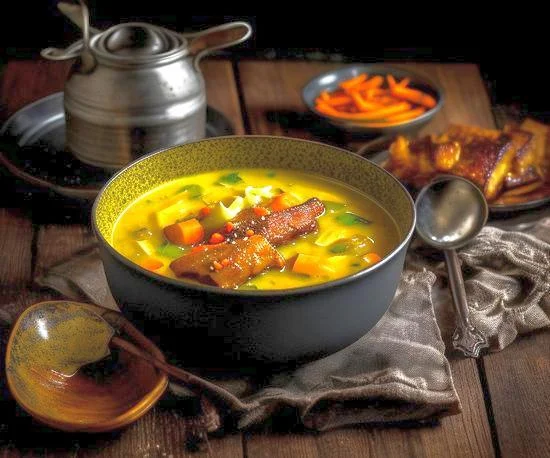 0
2h 0m
Try making homemade pickle soup with pork ribs and mustard. This hearty and aromatic soup will make a great lunch for the whole family.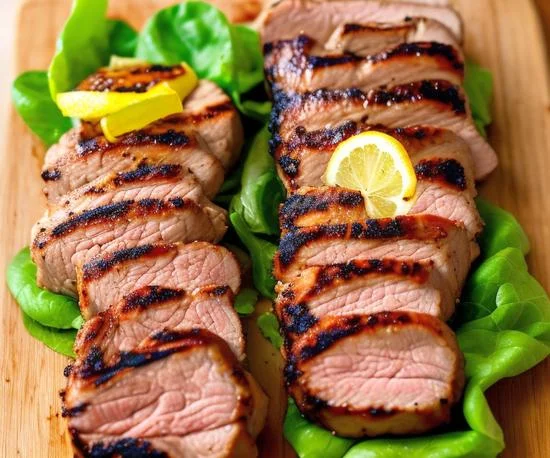 0
3h 0m
This recipe for marinated grilled pork tenderloin is the perfect option for an outdoor dinner. The meat, soaked in a flavorful marinade, becomes incredibly juicy and delicious.