Vegetable Recipes
Looking for some delicious and healthy vegetable recipes? Look no further! Our recipe site has a wide variety of plant-based dishes to choose from, including soups, salads, stir-fries, and more. Whether you're a vegetarian or simply looking to incorporate more veggies into your diet, we've got you covered. Browse our collection of flavorful and nutritious vegetable recipes today and start cooking up a storm in your kitchen!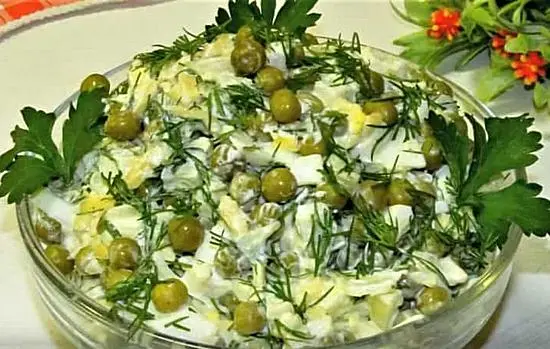 0
40m
Potato salad with peas, radishes, carrots, and cucumber is a hearty and delicious salad suitable for any table. Boiled potatoes, fresh vegetables, and creamy mayonnaise create a harmonious taste that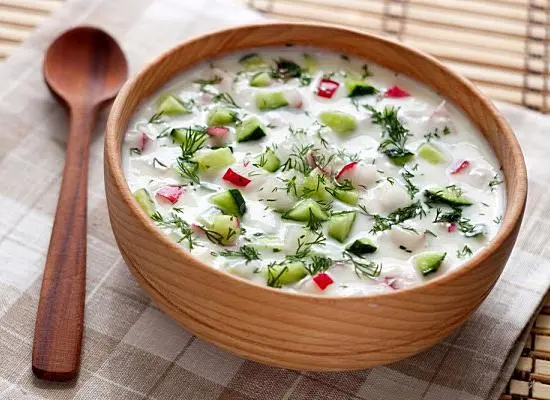 0
40m
Okroshka with sparkling mineral water is a refreshing cold soup, perfect for summer days. It consists of fresh cucumbers, radishes, green onions, and dill, as well as potatoes, eggs, and boiled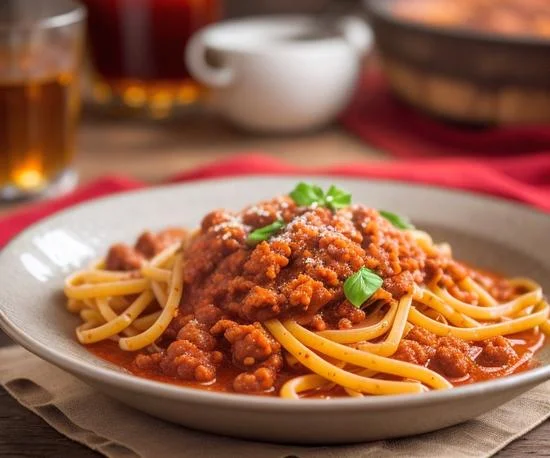 0
1h 15m
Bolognese Pasta is a delightful dish made with spaghetti and a meat sauce cooked with beef, pork, and tomatoes. Perfect for a family or friends' dinner.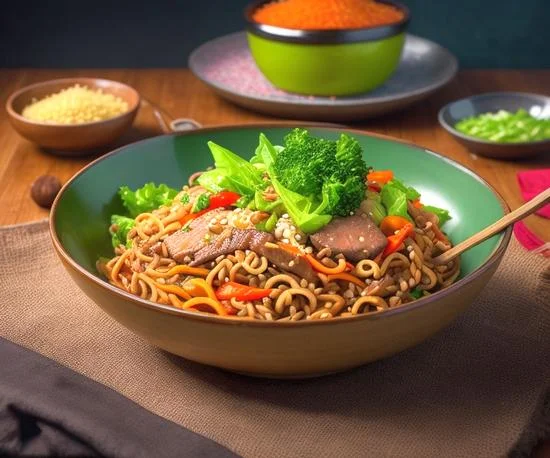 0
30m
Yakisoba is a classic Japanese dish consisting of stir-fried noodles, meat, and vegetables. In this recipe, we use buckwheat noodles, giving the dish a unique taste and nutritional value. Serve hot,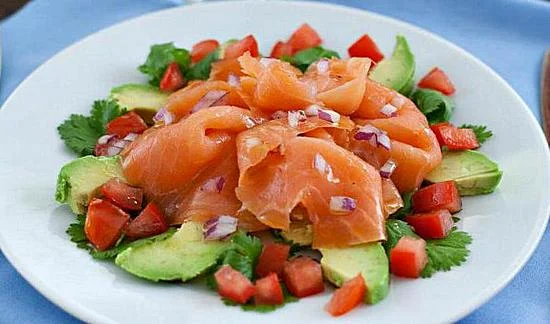 0
30m
Smoked Fish and Avocado Salad is an incredibly appetizing combination of fresh vegetables, tender smoked salmon, and creamy avocado. Each bite is infused with the flavors of olive oil and lemon

0
45m
Stuffed zucchini rings are a delicious and nutritious dish that can be prepared right in a pan. Juicy zucchini filled with flavorful minced meat, fried to a golden crust and stewed in tomato sauce -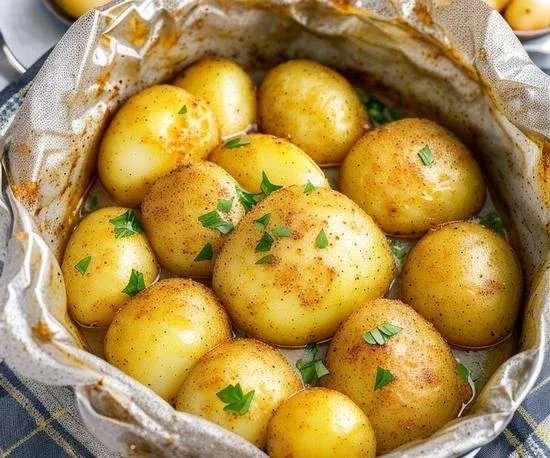 0
1h 0m
Prepare flavorful and juicy new potatoes, baked whole in an oven bag. This simple recipe is perfect for a family dinner or a gathering with friends. Butter, garlic, and fresh herbs give the potatoes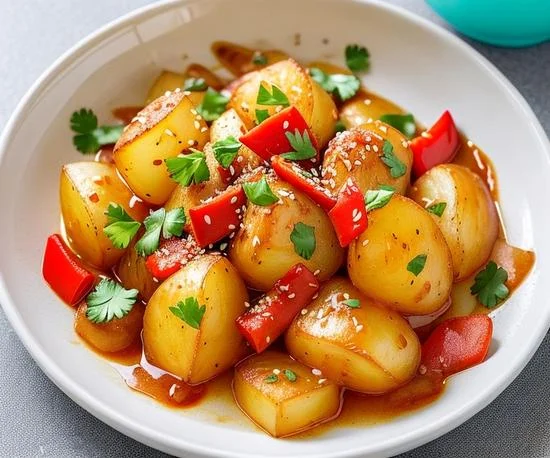 0
40m
Korean-style braised potatoes is a delicious and aromatic dish that the whole family will love. It combines the tenderness of potatoes, the spiciness of red pepper, and the unique taste of soy sauce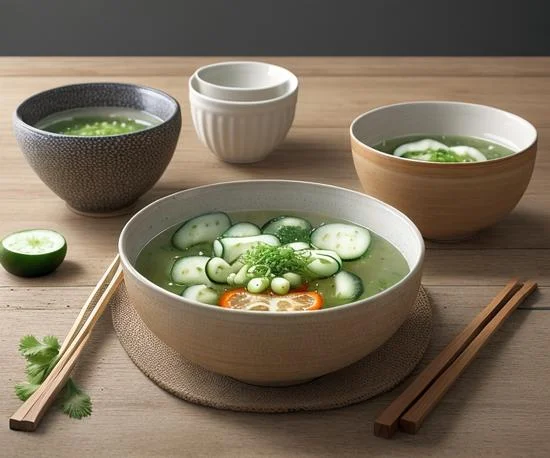 0
30m
Refreshing and tasty, the Korean cold cucumber soup, known as Oi Naengguk, is the perfect dish for a hot summer day. The soup is made from fresh cucumbers marinated in a vinegar, soy, and sesame oil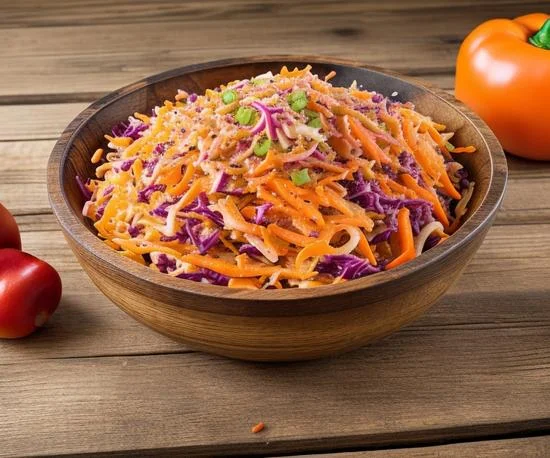 0
2h 20m
Carolina Red Slaw is a unique variation of coleslaw that's perfect as a side dish for barbecue. It's made from fresh cabbage, carrot, and red bell pepper, sliced into thin strips and dressed in a red