Seafood Recipes
The "Seafood Recipes" section on our culinary recipe website offers a wide selection of delicious seafood dishes that are both tasty and easy to prepare. Our collection includes recipes for fish, shrimp, mussels, octopus, crabs, and many other types of seafood.

Whether you're looking for a simple meal for lunch or an impressive dinner for a special occasion, our "Seafood Recipes" section has something for everyone. We've gathered the best seafood recipes from around the world so that you can enjoy culinary masterpieces from the comfort of your own home.

We're constantly updating our collection with new and innovative recipes to help you diversify your menu and impress your loved ones and guests. In the "Seafood Recipes" section, you'll find everything you need to prepare delicious and healthy seafood dishes at home.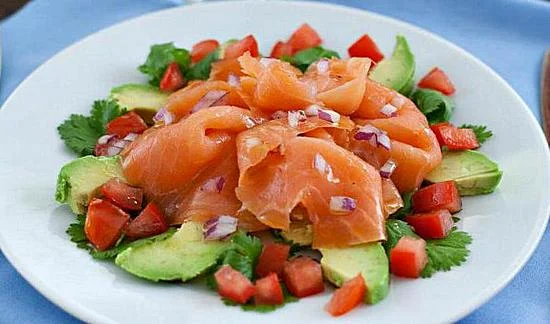 0
30m
Smoked Fish and Avocado Salad is an incredibly appetizing combination of fresh vegetables, tender smoked salmon, and creamy avocado. Each bite is infused with the flavors of olive oil and lemon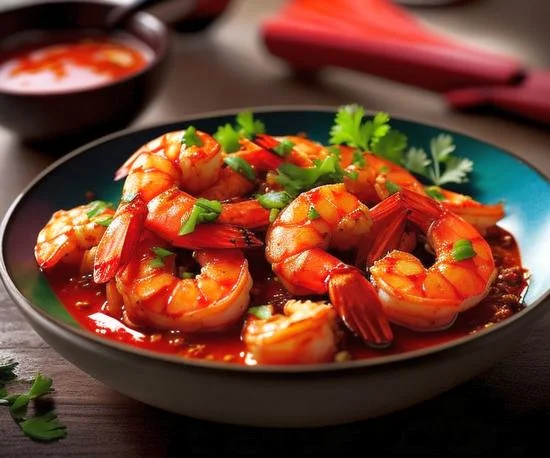 0
35m
This Chili Garlic Shrimp recipe is the perfect dish for seafood and spicy lovers. Shrimp marinated in a sauce of garlic, chili, soy sauce, and lemon juice, then fried to a golden color. The dish is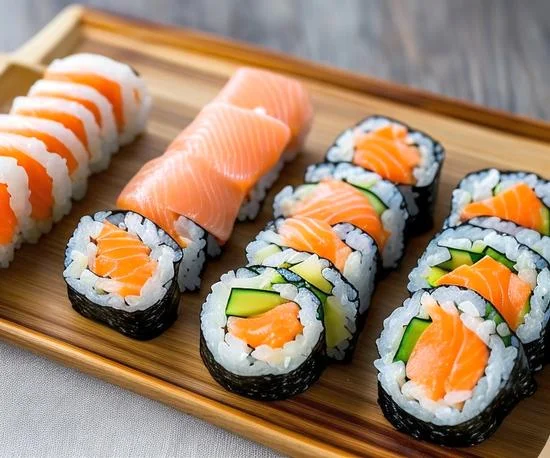 0
1h 0m
Prepare delicious and fresh homemade sushi rolls with our detailed step-by-step recipe. Use fresh salmon or tuna, avocado, and cucumber for the filling. Serve with soy sauce, wasabi, and pickled

0
40m
This recipe offers to prepare small perch with scales in the oven. The fish is marinated in a mixture of olive oil, lemon juice, salt, and pepper, then baked until golden brown. The dish is served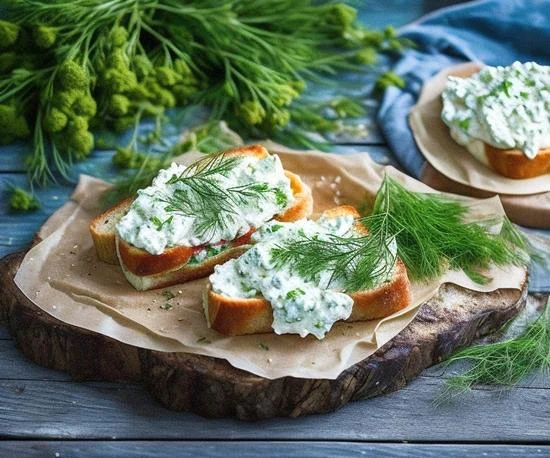 0
30m
This recipe for sandwiches with cod liver and cottage cheese is a perfect choice for a light breakfast or dinner. The combination of tender cod liver and cottage cheese gives the sandwiches a unique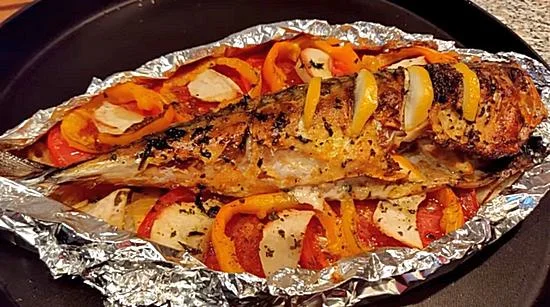 0
50m
Prepare a flavorful and juicy baked mackerel with tomatoes. This simple recipe is perfect for a warm summer evening dinner.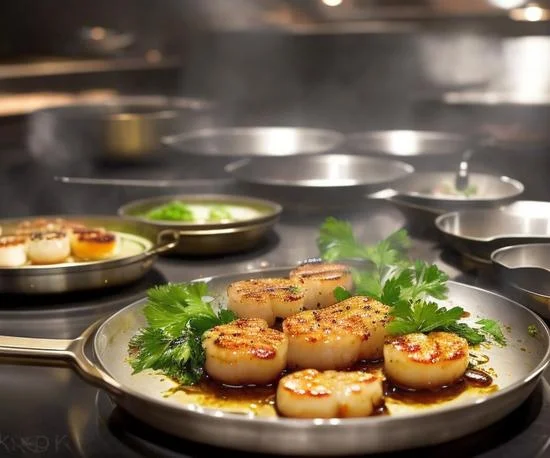 0
20m
This recipe for grilled scallops with garlic and lemon is the perfect dinner dish. Easy to prepare and incredibly tasty!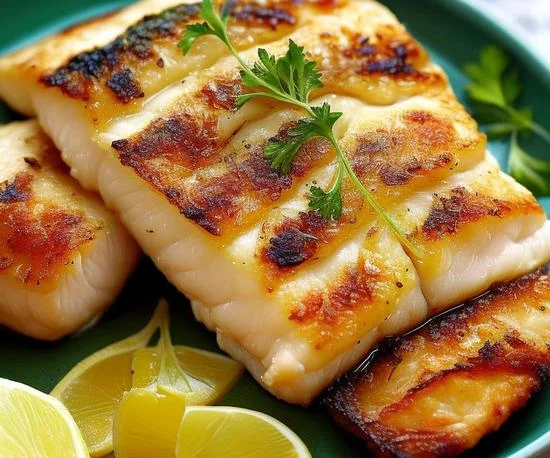 0
30m
Learn how to prepare simple broiled haddock with our detailed step-by-step recipe. This is a healthy and delicious dish, perfect for dinner, and it's ready in just 30 minutes.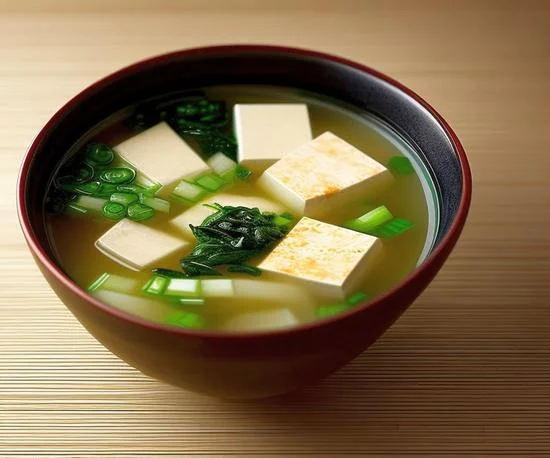 0
20m
Learn how to make authentic Japanese miso soup with our simple and healthy recipe. This umami-rich soup features miso paste, tofu, wakame seaweed, and green onions.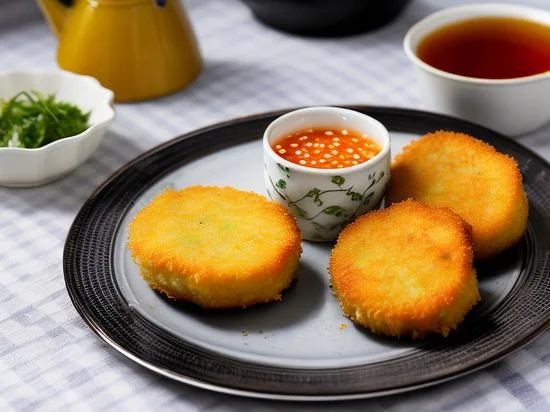 0
1h 0m
Prepare delicious and hearty traditional British fish cakes with our detailed step-by-step recipe. This recipe includes simple ingredients and clear instructions that will help you create the perfect