White Pancakes without Egg Yolks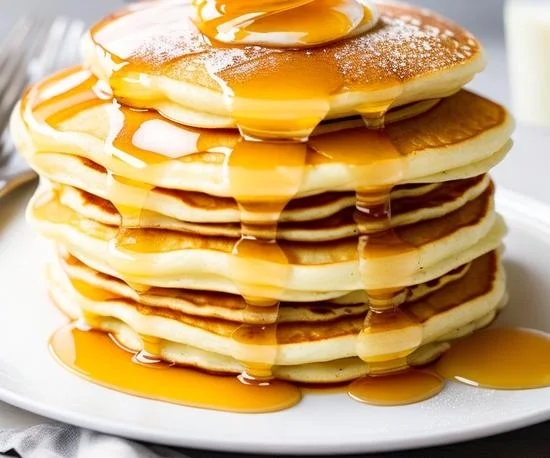 Try our simple and delicious recipe for white pancakes without egg yolks. These pancakes are perfect for breakfast or dinner, and can be served with your favorite fillings or toppings.
Ingredients
Flour - 2 cups, 
Milk - 3 cups, 
Sugar - 2 tablespoons, 
Salt - 1/2 teaspoon, 
Vegetable oil - 3 tablespoons, 
Baking soda - 1/2 teaspoon, 
Vinegar (or lemon juice) - 1 teaspoon, 
Egg whites - 4 (equivalent to 2 whole eggs)
30m
cooking
time
6
number
servings

Recipe Difficulty: Easy
How to Make White Pancakes without Egg Yolks
Prepare the ingredients. Gather all the necessary ingredients. Sift the flour through a sieve to get rid of lumps and oxygenate it.
Prepare the batter. In a large bowl, mix the flour, sugar, and salt. In another bowl, whisk the egg whites until frothy, then add the milk and vegetable oil. Gradually add the dry ingredients to the wet ones, stirring vigorously to avoid lumps.
Add the baking soda. Quench the baking soda with vinegar or lemon juice and quickly mix it into the batter.
Cook the pancakes. Heat up a pan and grease it with a small amount of oil. When the pan is hot enough, pour a small amount of batter onto it. Cook the pancake until it turns golden on both sides, then repeat with the remaining batter.
Serve the dish. Serve the pancakes hot, with your favorite fillings or toppings.
Enjoy your meal!
Nutrition Facts (per serving)
Calories: 250 kcal 
Protein: 8 g 
Fat: 7 g 
Carbohydrates: 40 g

0

14 Jun