Banana Muffins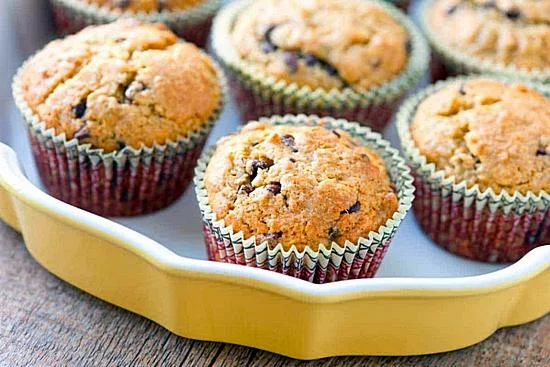 This concise recipe provides a step-by-step guide to making delicious Banana Muffins. The instructions cover key aspects such as ingredient preparation, mixing the wet and dry ingredients, optional additions, baking, and serving. By following these steps, you can create moist and flavorful banana muffins that make for a delightful dessert or snack.
Ingredients
2 ripe bananas, 
1/2 cup melted butter, 
1 cup sugar, 
2 eggs, 
1 teaspoon vanilla extract, 
2 cups all-purpose flour, 
1 teaspoon baking powder, 
1/2 teaspoon salt, 
1/2 cup chopped walnuts or raisins (optional)
35m
cooking
time
12
number
servings

Recipe Difficulty: Low
How to Make Banana Muffins
Step 1: Preparation
Preheat the oven to 350°F (180°C). 
In a large bowl, mash the ripe bananas with a fork until smooth. 
Add melted butter and sugar to the bowl with the bananas and mix well. 
In a separate bowl, beat the eggs and vanilla extract, then add them to the banana mixture. Stir all the ingredients together until well combined.
Step 2: Mixing the dry ingredients
In another bowl, combine the all-purpose flour, baking powder, and salt. 
Gradually add the dry mixture to the bowl with the wet ingredients (banana mixture) and gently mix until all ingredients are incorporated. Be careful not to overmix the batter.
Step 3: Adding walnuts or raisins (optional)
If desired, add chopped walnuts or raisins to the batter and gently mix them in.
Step 4: Baking
Line muffin tin cups with paper liners or grease the muffin tin with butter. 
Fill each muffin cup about two-thirds full with the batter, leaving room for expansion. 
Place the muffin tin in the preheated oven and bake for approximately 20-25 minutes, or until the muffins are golden on top and a toothpick or knife inserted into the center comes out clean.
Step 5: Cooling and serving
Once baked, remove the muffins from the oven and let them cool in the tin for 5-10 minutes. 
Carefully transfer the muffins to a wire rack and allow them to cool completely before serving. 
Serve the banana muffins as a dessert or a delicious snack, enjoying their moist banana flavor!
Enjoy your meal!
Nutrition Facts (per serving)
The approximate nutritional value per serving (one muffin) of banana muffins can be as follows:
- Calories: around 200-250 calories 
- Protein: approximately 3-4 grams 
- Fat: around 8-10 grams 
- Carbohydrates: about 30-35 grams 
- Sugar: approximately 15-20 grams 
- Fiber: around 1-2 grams 
- Cholesterol: approximately 30-40 mg
Please note that these values are estimates and may vary depending on the specific recipe and ingredients used.

0

13 May