Desserts
Desserts - is the place where you can find a huge selection of treats for sweet lovers. Here you will find recipes for traditional desserts such as pies, cakes, puddings, and ice cream, as well as modern and experimental dishes that will appeal to those who enjoy new taste sensations.

In our "Desserts" category, we have collected the best recipes from renowned chefs and experimenters that will turn any ordinary event into a celebration. With our help, you can easily and quickly prepare desserts that will delight not only your family but also your guests.

We offer dessert recipes for every taste and occasion - from light and refreshing desserts for the summer to more hearty and nutritious ones for the winter. In our "Desserts" category, you will also find many useful tips and recommendations that will help you become a true master in creating desserts.

We constantly update our collection of desserts, adding new ideas and recipes. You can keep up with our updates by subscribing to our newsletter. Welcome to the world of desserts!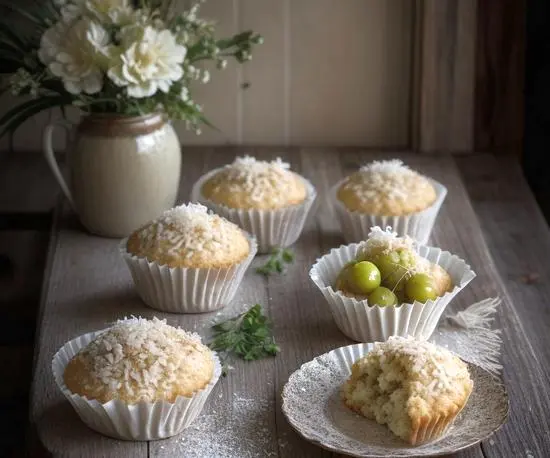 0
40m
Cottage Cheese-Coconut Muffins with Gooseberries combine the softness of cottage cheese, the exotic touch of coconut, and the tang of gooseberries. These muffins are perfect for morning tea or an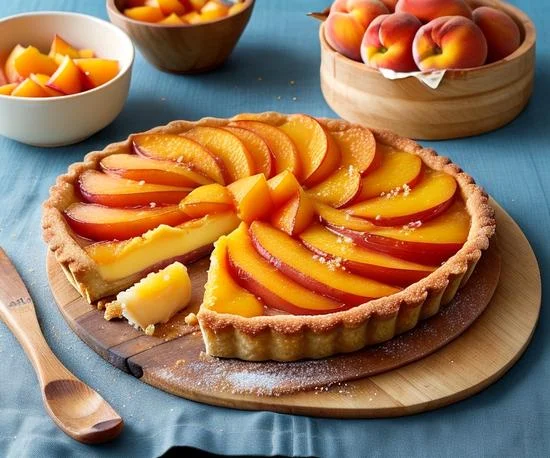 0
1h 40m
This recipe for a royal curd tart with peaches is the perfect choice for those who love sweet pastries. The combination of tender curd cream and sweet peaches inside a shortcrust pastry creates a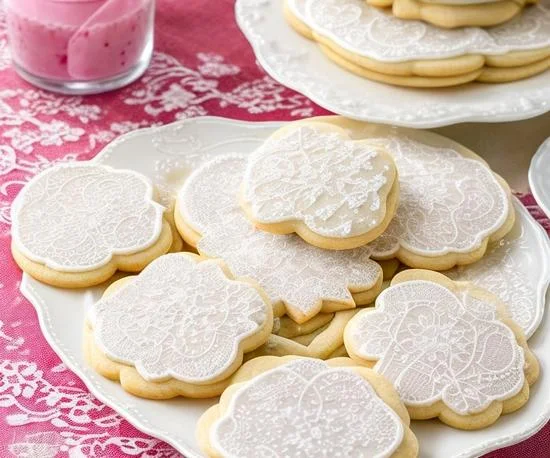 0
2h 0m
Enjoy the taste of these delicate and sweet rolled sugar cookies that are perfect for any holiday. This detailed step-by-step recipe will guide you in making the perfect cookies that you can decorate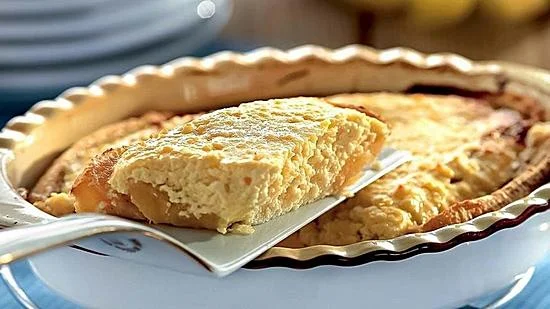 0
50m
Baked bananas in cottage cheese is a splendid dessert that combines the sweetness of ripe bananas and the delicacy of the cottage cheese mixture. This dish is perfect for a morning breakfast or an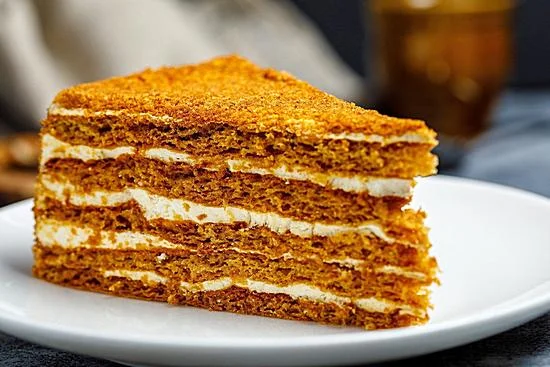 0
5h 0m
Prepare a delicious and fragrant Russian honey cake with our detailed step-by-step recipe. This cake with honey layers and condensed milk cream will be a real decoration of your table!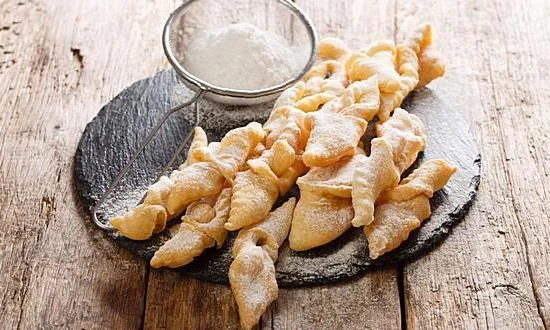 0
1h 0m
Hvost with condensed milk is a delicious and crispy treat that's perfect for tea time. This recipe explains how to make hvost step by step, from preparing the dough to frying and sprinkling with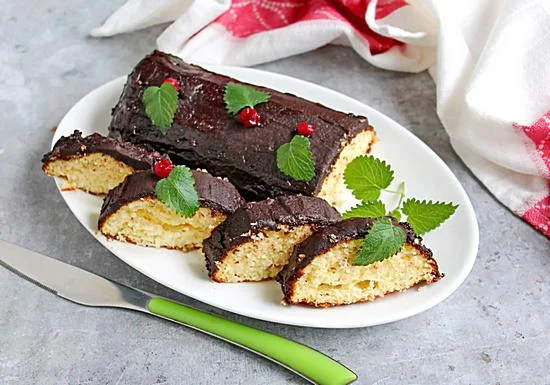 0
1h 0m
The "Bounty" cottage cheese casserole without flour is a delicious and healthy dish that is perfect for breakfast or as a dessert. It is made with only natural ingredients: cottage cheese,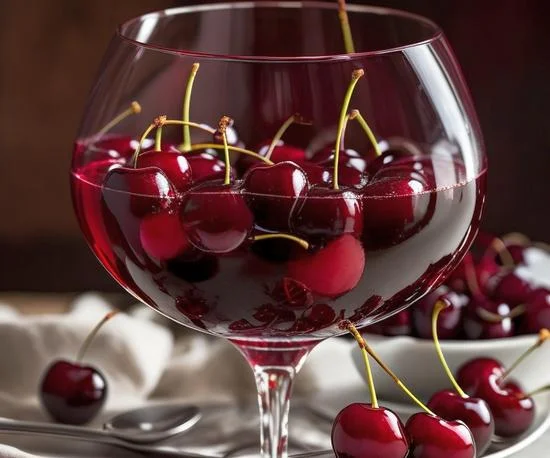 0
30m
This recipe for cherries in wine is the perfect way to treat yourself and your loved ones to a sophisticated dessert. Juicy cherries, soaked in aromatic wine, will be a real highlight of the table.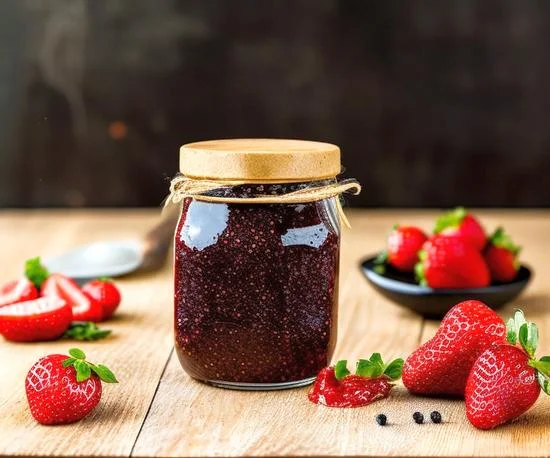 0
1h 10m
This unusual recipe for strawberry jam with black pepper will surprise you with its unique taste. The spiciness of the pepper perfectly complements the sweetness of the strawberries, creating an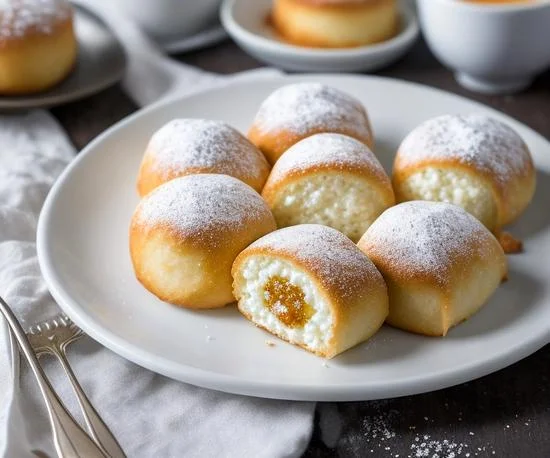 0
45m
Try making delicious and fragrant cottage cheese rolls with our homemade recipe. It's a perfect treat for morning tea or coffee!