Italian cuisine recipes
Italian cuisine recipes on our culinary recipe website offers a rich and diverse selection of dishes that will allow you to immerse yourself in the atmosphere of real Italy and enjoy its culinary traditions.
Here you will find recipes for the most popular Italian dishes, such as pizza, lasagna, ravioli, spaghetti carbonara, olive oil with basil, and much more. We also offer you to try more sophisticated dishes, such as truffle risotto or octopus with vegetables.
Our Italian cuisine recipes are suitable for both experienced cooks and beginners, as they contain detailed instructions and step-by-step guidance on how to prepare the dish.
We are confident that our collection of Italian cuisine recipes will please you with its variety and help you create a real Italian dinner for your family or friends. Enjoy your meal!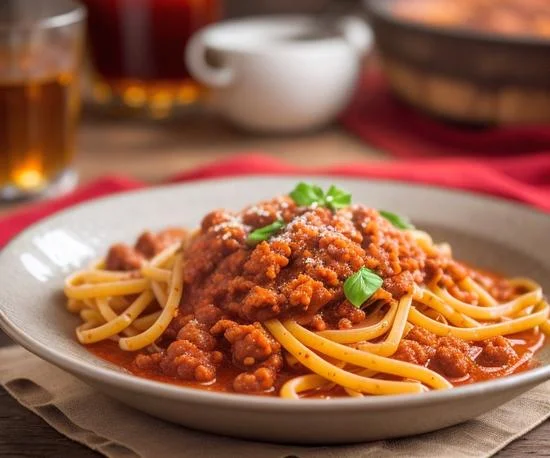 0
1h 15m
Bolognese Pasta is a delightful dish made with spaghetti and a meat sauce cooked with beef, pork, and tomatoes. Perfect for a family or friends' dinner.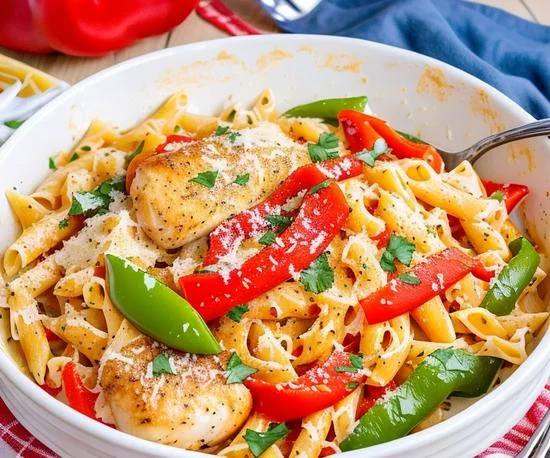 0
25m
This dish combines tender chicken breast, al dente pasta and sweet bell pepper. Pan-frying gives the chicken a delicious crust. Garlic and oregano add aroma while the pepper provides a pop of color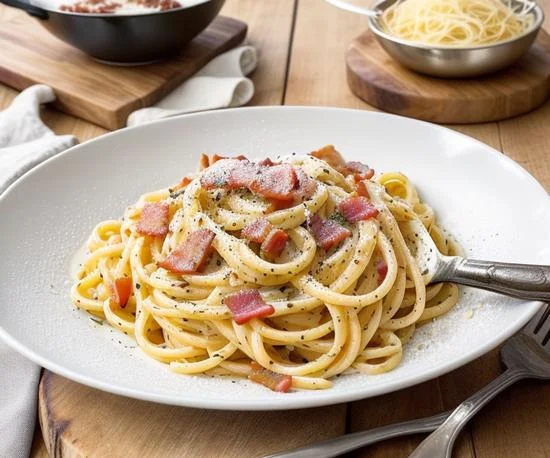 0
30m
Classic Carbonara is a wonderful Italian dish that combines simplicity and fantastic flavor. The recipe is based on spaghetti, bacon, egg yolks, and parmesan. The dish is quick and easy to prepare,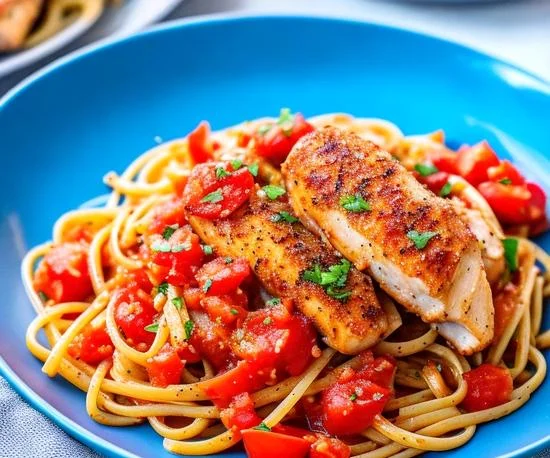 0
40m
Bruschetta Chicken Pasta is a delicious and hearty dish that combines the best elements of Italian cuisine. Chicken cooked with garlic and herbs is paired with pasta, generously covered with a sauce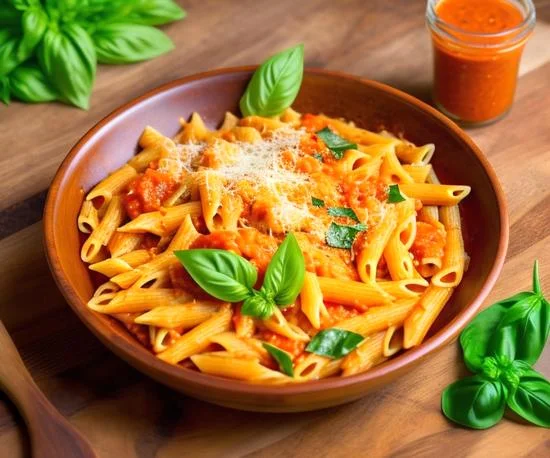 0
30m
Penne alla Vodka is a classic Italian dish that combines delicious penne pasta, a tomato and cream sauce, and a hint of vodka. This recipe provides a detailed guide on how to prepare this dish at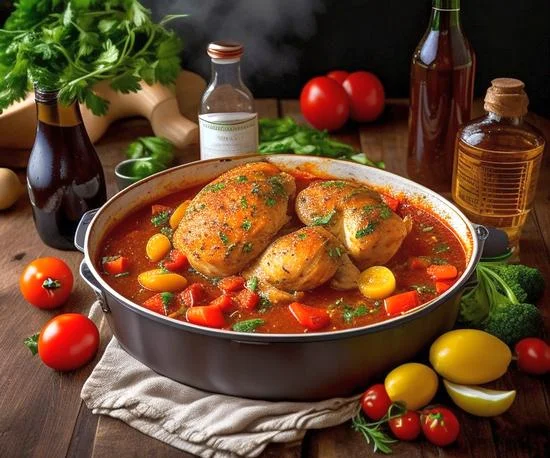 0
6h 20m
Prepare flavorful Italian chicken at home using a crockpot. This recipe combines tender chicken meat, fresh vegetables, and Italian herbs, all infused with the taste of white wine and tomatoes.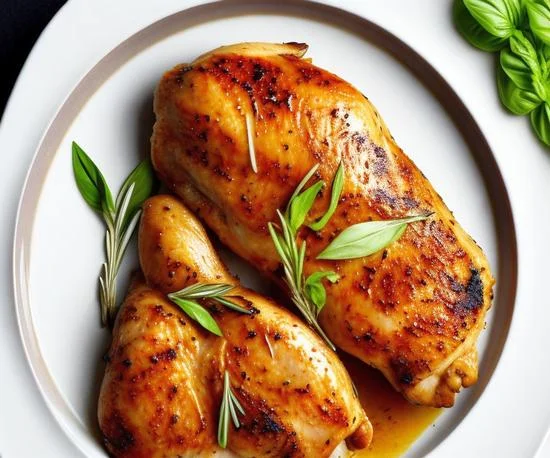 0
2h 30m
This Italian Chicken Marinade recipe will transform your regular chicken into a gourmet meal. The marinade, based on olive oil, balsamic vinegar, and spices, will give the chicken a unique flavor.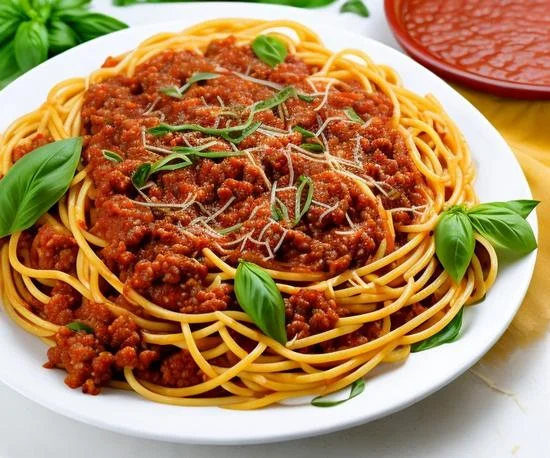 0
1h 0m
Learn how to make delicious homemade spaghetti sauce with ground beef. Our step-by-step recipe will guide you to create the perfect dish for dinner!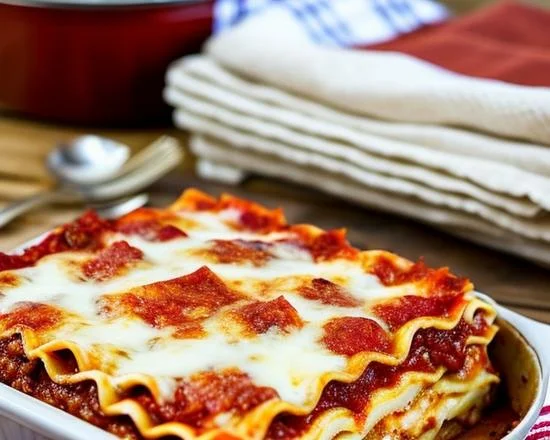 0
2h 30m
Dive into the detailed step-by-step recipe of the World's Best Lasagna. This recipe features sweet Italian sausage, lean ground beef, fresh tomatoes, and ricotta, mozzarella, and Parmesan cheeses.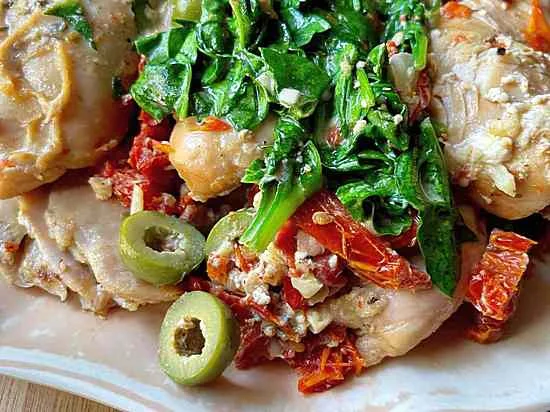 0
6h 0m
Our delicious and flavorful step-by-step instructions will help you prepare Slow Cooker Tuscan Chicken. With this easy recipe, you'll create a tender dish with juicy chicken, vegetables, and aromatic