Soup Recipes
The "Soup Recipes" category on our culinary recipe website offers a variety of soup recipes that are perfect for both everyday lunches and special occasions. Here you will find recipes for soups made from meat, fish, vegetables, mushrooms, and many other ingredients that are easy and simple to prepare.

Our collection of soup recipes includes traditional dishes from different cuisines around the world, such as French onion soup, Italian minestrone, Japanese miso soup, Thai tom yum, and much more. In addition, here you will find ideas for preparing soups with unusual ingredients and interesting flavor combinations.

We also pay attention to healthy eating and offer soup recipes that are suitable for vegetarians, vegans, and people who are health-conscious. You can choose soups with low fat and calorie content, rich in protein and other nutrients.

Our "Soup Recipes" category will help you expand your diet, learn new cooking methods, and enjoy delicious and nutritious soups all year round.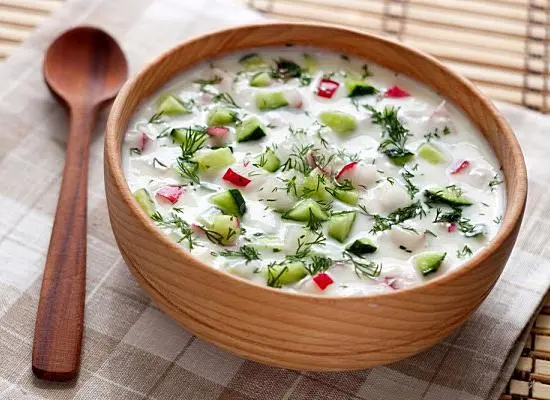 0
40m
Okroshka with sparkling mineral water is a refreshing cold soup, perfect for summer days. It consists of fresh cucumbers, radishes, green onions, and dill, as well as potatoes, eggs, and boiled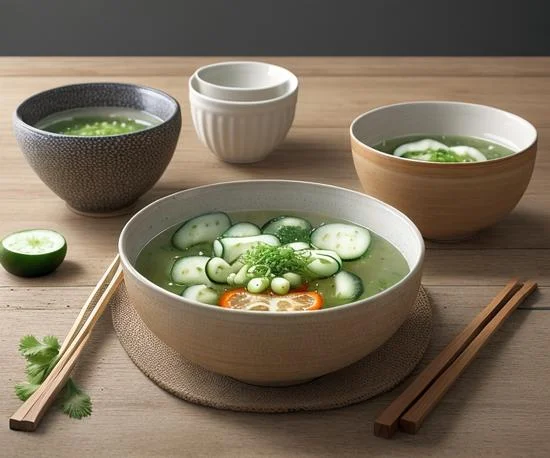 0
30m
Refreshing and tasty, the Korean cold cucumber soup, known as Oi Naengguk, is the perfect dish for a hot summer day. The soup is made from fresh cucumbers marinated in a vinegar, soy, and sesame oil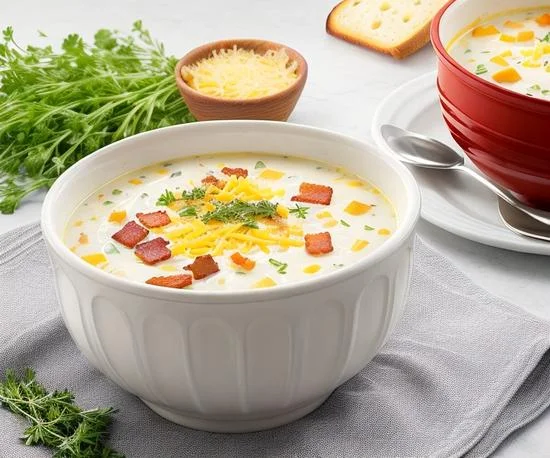 0
45m
Cheese Chowder Soup is a hearty, creamy dish that's perfect for dinner on cold days. The soup is made from fresh vegetables, chicken broth, cream, and cheddar cheese, giving it a unique taste and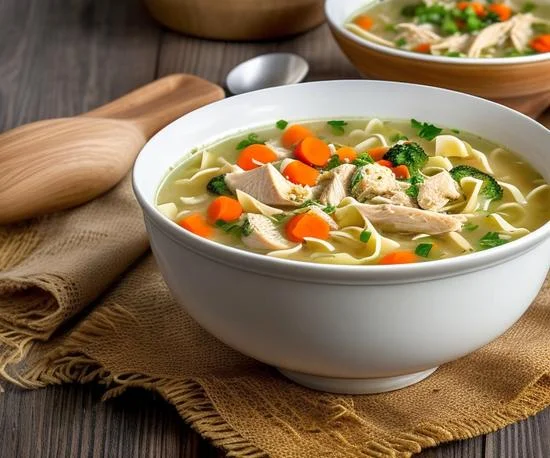 0
40m
This chicken noodle soup recipe is the perfect solution for a family dinner. The dish is quick and easy to prepare, and the result will delight you with its rich taste and aroma. You will need simple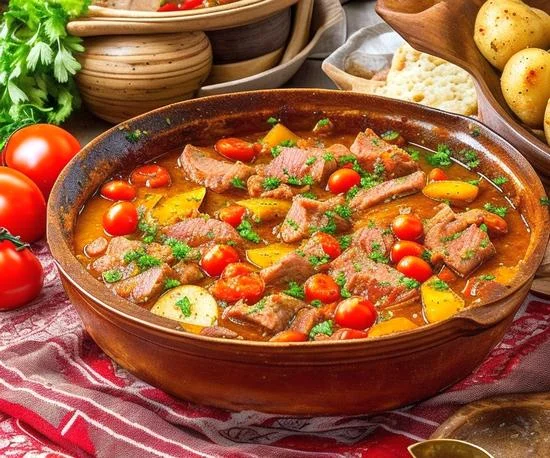 0
2h 0m
Chanakhi is a delicious and hearty dish from Georgia, traditionally made with lamb, but we offer a version with pork. The meat, fried vegetables, and spices are baked in clay pots, giving the dish a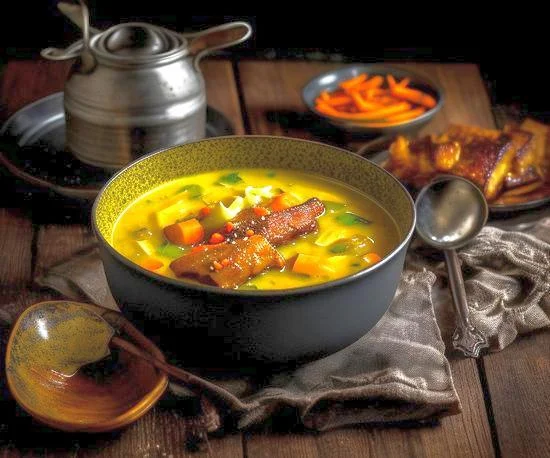 0
2h 0m
Try making homemade pickle soup with pork ribs and mustard. This hearty and aromatic soup will make a great lunch for the whole family.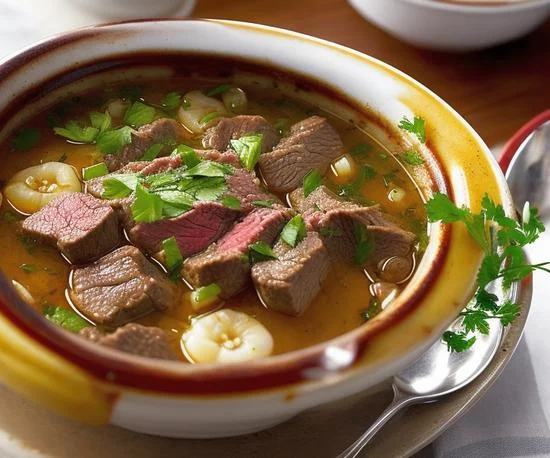 0
2h 0m
Prepare a flavorful and hearty Georgian beef kharcho soup with our step-by-step recipe. This soup with rice and spices will be a real highlight of your table!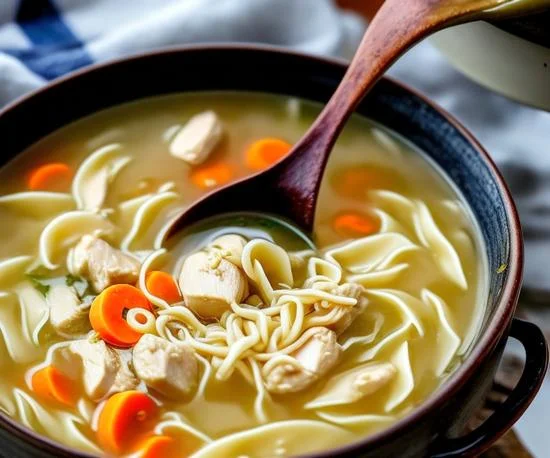 0
1h 20m
Enjoy a delicious and warming chicken noodle soup. This easy recipe is perfect for a quick lunch or dinner. Detailed step-by-step instructions.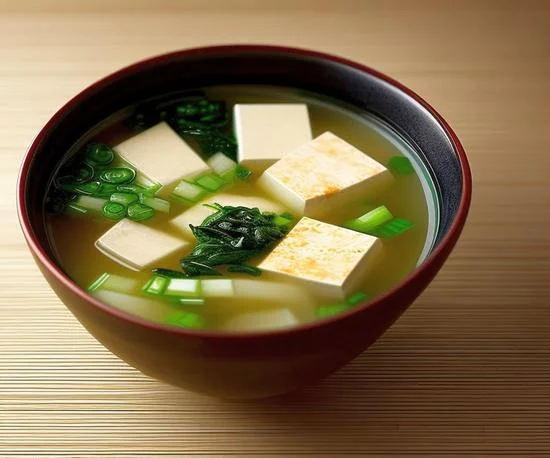 0
20m
Learn how to make authentic Japanese miso soup with our simple and healthy recipe. This umami-rich soup features miso paste, tofu, wakame seaweed, and green onions.

0
1h 30m
Learn how to make traditional Uzbek Shurpa with tomatoes with our detailed step-by-step recipe. This hearty and aromatic soup made from meat and vegetables will be a great addition to your table.