Quick and Easy Alfredo Sauce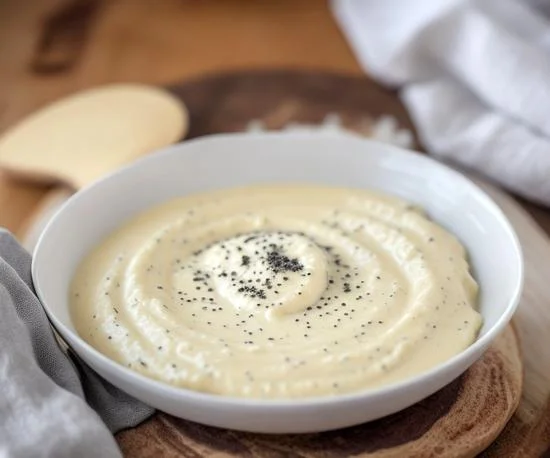 Discover the simplicity of making Alfredo Sauce at home with our quick and easy recipe. Perfect for pasta, chicken, or vegetables.
Ingredients
1/2 cup of butter, 
1 cup of cream, 
2 cups of grated Parmesan cheese, 
Salt and freshly ground black pepper to taste, 
Garlic (optional)
15m
cooking
time
4
number
servings

Recipe Difficulty: Easy
How to Make Quick and Easy Alfredo Sauce
In a medium saucepan, over medium heat, melt the butter.
Add the cream to the melted butter. Stir and bring to a boil.
Once the mixture starts to boil, reduce the heat to low and add the grated Parmesan. Stir until the cheese is fully dissolved.
Season the sauce with salt and pepper to taste. If you're using garlic, add it at this stage.
Continue to simmer the sauce on low heat for another 3-5 minutes, stirring constantly to prevent it from burning.
The Alfredo Sauce is ready. It's perfect for pasta, chicken, or vegetables.
Enjoy your meal!
Nutrition Facts (per serving)
Calories: 520 kcal 
Protein: 12 g 
Fat: 50 g 
Carbohydrates: 5 g

0

02 Jun