Mexican Mocha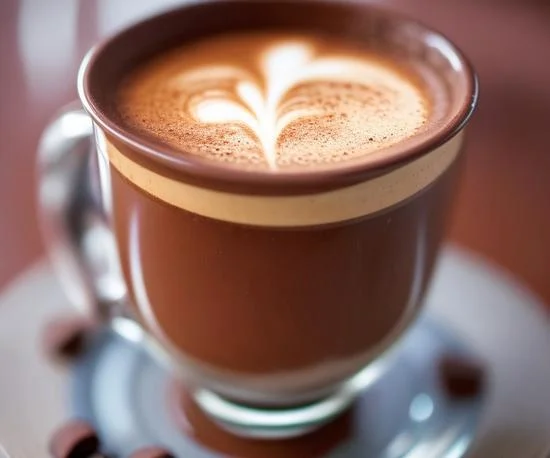 Indulge in an exquisite and aromatic Mexican Mocha, blending coffee, cocoa, and spices. Elevate your coffee routine with this delightful beverage.
Ingredients
1 tablespoon ground coffee, 
1 tablespoon cocoa powder, 
1 teaspoon brown sugar (or to taste), 
1/2 teaspoon ground coriander, 
1/4 teaspoon ground red pepper (or to taste), 
1/4 teaspoon ground cinnamon, 
Pinch of salt, 
1 1/2 cups milk, 
Whipped cream or ground cinnamon (for garnish, optional)
15m
cooking
time
1
number
servings

Recipe Difficulty: Light
How to Make Mexican Mocha
In a large saucepan, combine the ground coffee, cocoa powder, brown sugar, ground coriander, ground red pepper, ground cinnamon, and salt. These spices will give the Mexican Mocha its unique flavor and aroma.
Add half of the milk to the saucepan and stir the dry ingredients until well dissolved. Note that the milk will help create froth on your mocha.
Place the saucepan over medium heat and heat the mixture, stirring constantly, until it becomes hot. Do not let it come to a boil.
Once the mixture is heated, add the remaining milk and continue heating until the mocha is hot again. Stir to prevent a film from forming on the surface.
Once the Mexican Mocha reaches the desired temperature, remove it from the heat and let it steep for a few minutes.
Before serving, froth the mocha using a whisk or immersion blender to create a frothy texture.
Pour the Mexican Mocha into cups and garnish with whipped cream or sprinkle with ground cinnamon, if desired.
Your Mexican Mocha is ready! Enjoy its warm and flavorful taste.
Nutrition Facts (per serving)
The nutritional values of Mexican Mocha can vary depending on the specific ingredients and proportions used. Here are approximate values for one serving (excluding garnishes):
- Calories: approximately 150-200 kcal 
- Protein: approximately 6-8 g 
- Fat: approximately 5-7 g 
- Carbohydrates: approximately 20-25 g 
- Sugar: approximately 10-15 g 
- Vitamin A: approximately 4-6% of the daily recommended intake 
- Calcium: approximately 20-25% of the daily recommended intake 
- Iron: approximately 8-10% of the daily recommended intake
These values may slightly vary based on the specific ingredients used and the amount of sugar added to the beverage.

0

29 May