Salad Recipes
On our culinary recipes website, you will find a variety of salad recipes that will surprise you with their diversity and flavor profiles. We have selected the best recipes that will allow you to prepare salads for any taste and any time of year.

In our "Salad Recipes" category, you will find many interesting and original ideas that will help you make your table more diverse and nutritious. Here you will find recipes for classic salads such as "Caesar", "Olivier", and "Greek", as well as more exotic dishes, such as shrimp and avocado salad or mango and chicken salad.

All of our salad recipes are described in detail and accompanied by colorful photos, which will help you quickly and easily prepare your favorite dish. In addition, our website is regularly updated with new recipes, so you can always find something new and interesting for your table.

We hope that our "Salad Recipes" category will help you expand your culinary horizons and prepare delicious and healthy dishes for yourself and your loved ones.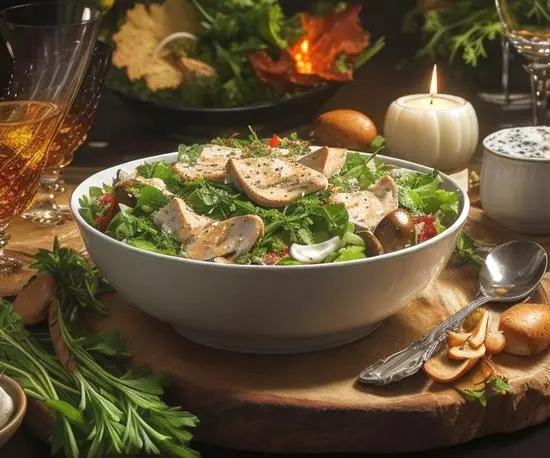 0
40m
The "Leaf Fall" salad is a delicious and beautiful dish, perfect for a festive table. The combination of chicken, mushrooms, hard cheese, and mayonnaise makes it incredibly flavorful and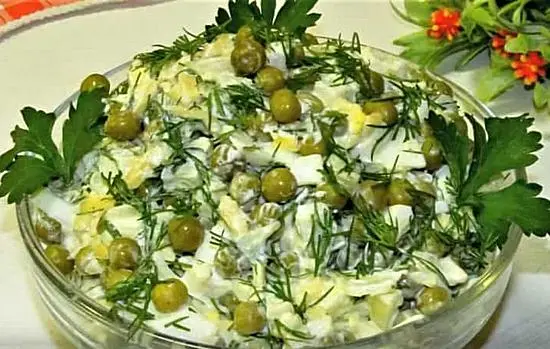 0
40m
Potato salad with peas, radishes, carrots, and cucumber is a hearty and delicious salad suitable for any table. Boiled potatoes, fresh vegetables, and creamy mayonnaise create a harmonious taste that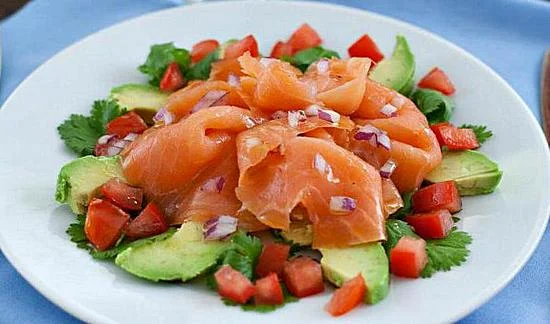 0
30m
Smoked Fish and Avocado Salad is an incredibly appetizing combination of fresh vegetables, tender smoked salmon, and creamy avocado. Each bite is infused with the flavors of olive oil and lemon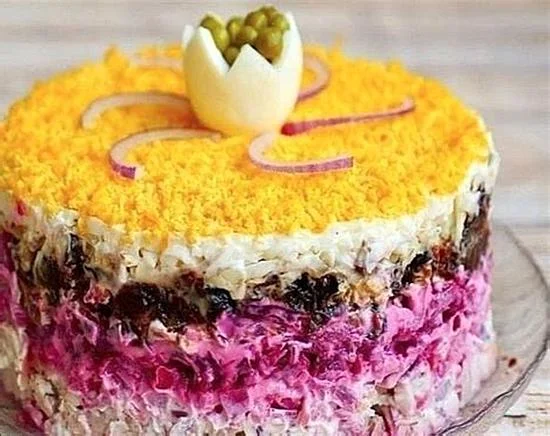 0
2h 0m
The "Graf" salad is a sophisticated dish that will adorn any table. The combination of chicken, beets, prunes, and eggs creates a unique taste, and the layered structure makes it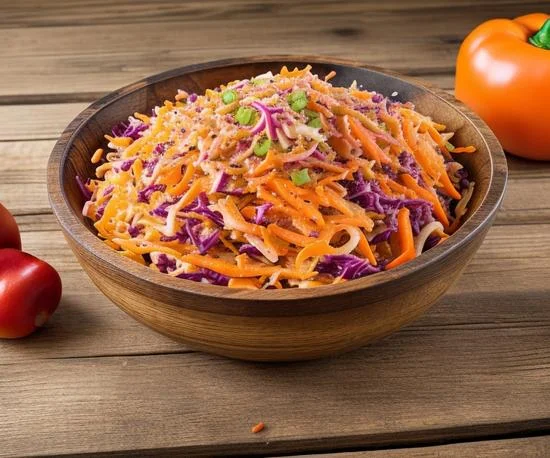 0
2h 20m
Carolina Red Slaw is a unique variation of coleslaw that's perfect as a side dish for barbecue. It's made from fresh cabbage, carrot, and red bell pepper, sliced into thin strips and dressed in a red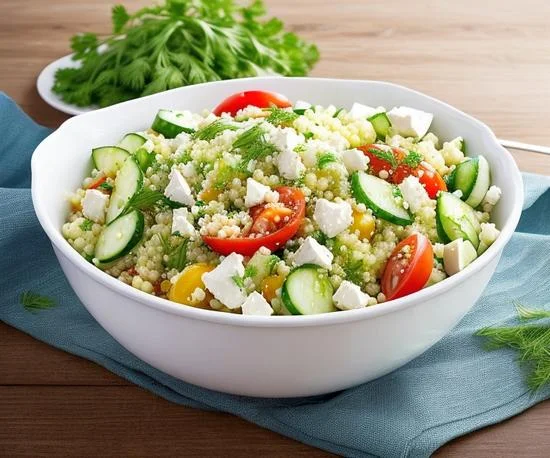 0
20m
Detailed recipe of Greek couscous salad. A perfect blend of vegetables, feta, and aromatic herbs with tender couscous. Ideal for a light lunch or dinner. Try making it!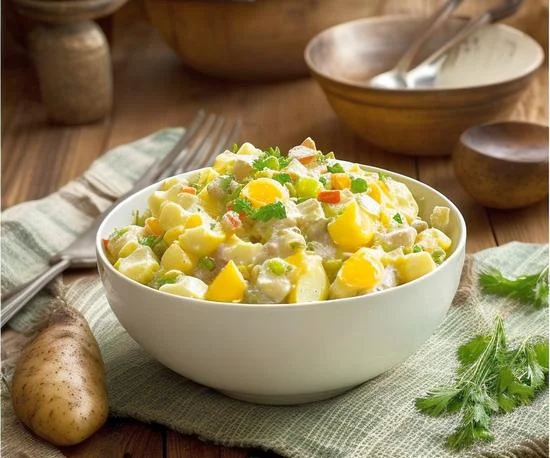 0
45m
Try the classic American potato salad with our detailed step-by-step recipe. This salad is perfect for a picnic or family lunch. The combination of potatoes, eggs, onions, and a tangy sauce based on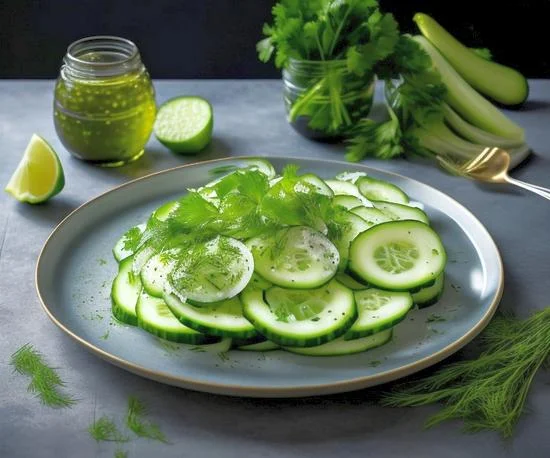 0
20m
Cucumber salad is the perfect dish for a summer table. Juicy cucumbers, fragrant garlic, and dill, dressed with olive oil and lemon juice, create a unique taste. This salad is a great choice for a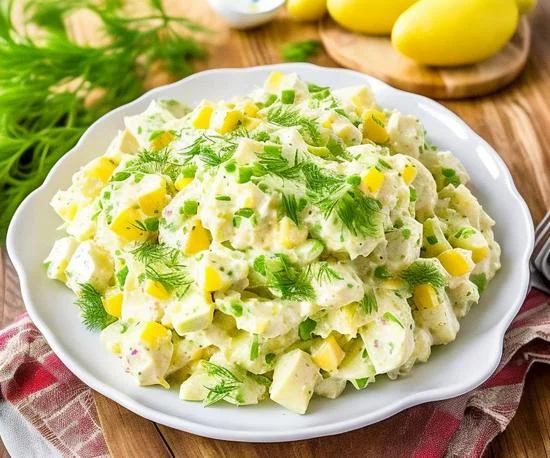 0
1h 10m
Southern Potato Salad is a classic dish perfect for picnics, barbecues, or just as a tasty side dish. The combination of boiled potatoes, eggs, onions, mayonnaise, and mustard creates a unique flavor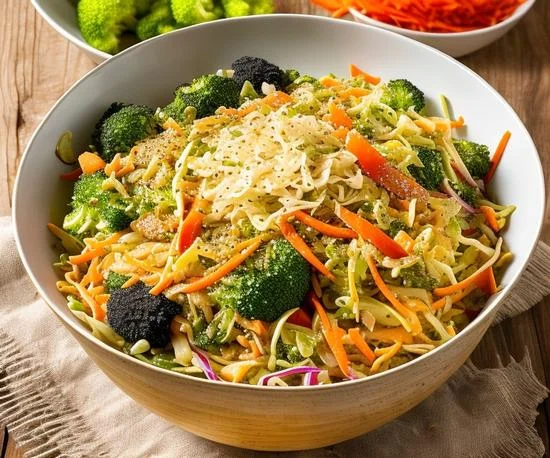 0
15m
Try this unique and delicious ramen and broccoli slaw. The combination of crunchy ramen, fresh vegetables, and flavorful dressing creates an unforgettable taste. This salad is perfect for a summer